Ok so meet the least hyped highlighter ever.  This is not brand new, but I've had it for a long time and have bought many refills of it but because it's not so hyped or talked about, I haven't really mentioned it either.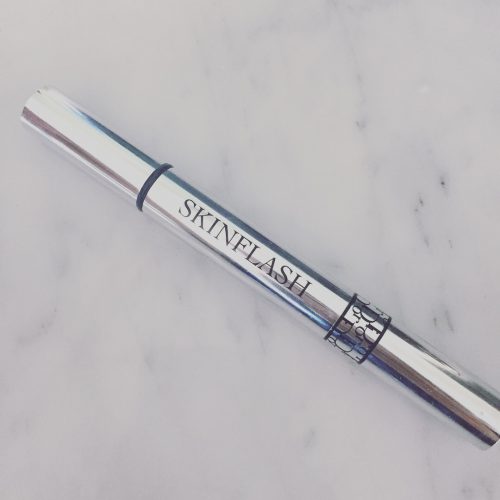 It's Dior's Skinflash Radiance Booster Pen which comes in just one colour which is a peachy glow.  Check out the packaging: sleek and slim, this fits into most makeup bags, and I house it in my cup with brushes on my vanity so that it's easy to reach for.
Check out my swatch.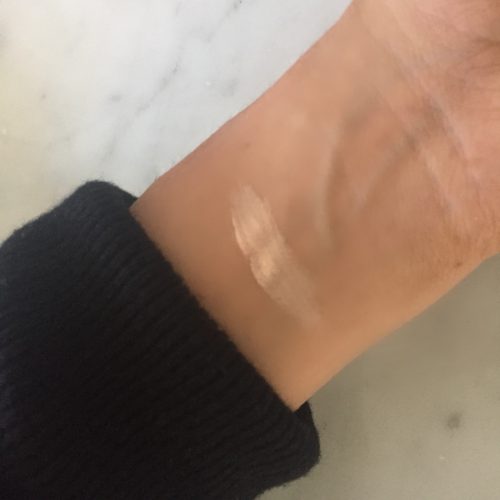 Yes, they call this a peachy glow, but it's not really too peach.  It's almost like a light golden, which makes it look like a candlelight glow on almost any skin tone.  I tap it directly from the dispenser, which is a little brush, on to my cheekbones, and then I press it in with my fingertips to blend.  I also use a bit on my chin and on my brow bone.  It has a cream-to-powder formula which makes it look nice and natural on your skin.  It's glowy but also kind of subtle and I think that's one of the reasons that I keep reaching for it, because I can wear it without it looking too obvious.
Pick it up at Dior counters for $48.