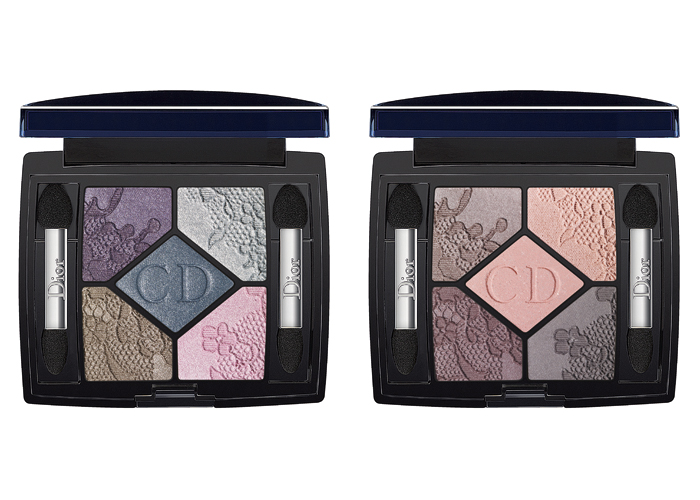 Check out the gorgeous eyeshadow compacts that are part of Dior's spring 2010 makeup collection. The designs on all the spring compacts are inspired by lace, and the look is one of ladylike glamour.  Dark nails or those with a touch of pink gloss, this look is one of the more colourful ones this season.
Dior eyeshadow is probably one of the best I've ever tried because it doesn't flake and the colours are never frosty.  I was surprised to see how dark the colours were for Spring, but I suppose that's to be expected since the rest of the look is so neutral.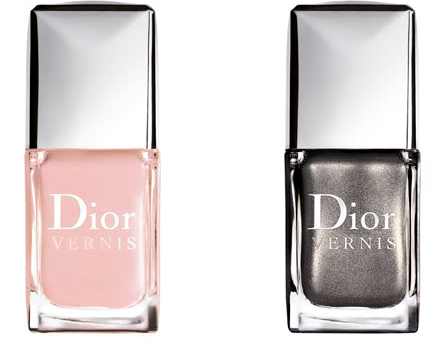 The nail colours part of this collection are the prettiest I've seen yet.  I love the metallic taupe, and it's my go-to colour for going out, but I'm really having a nude nail moment this season, and so the ballet pink shade is right up my alley.  It's not sheer and is quite opaque and creamy so you can get some impact on your nails with just 2 coats.