Grey – along with some other subtle nail colours – is huge this spring.  And Dior definitely gets it right with their two new offerings as part of their Spring 2011 Montaigne collection.  The two colours offered are Pink Boa which is a sheer pale pink, and Gris Montaigne which is a creamy dove gray.  Both colours have no shimmer and go on beautifully.  Dior's formula is a little on the thick side, which means that you get great coverage with just one coat of polish and there is no streaking whatsoever.  The brush is on the large side, making polish exceptionally easy to apply.  Some nails I could do with just one swipe!
Here is a shot of Pink Boa – as you can see, it is on the light side, but it's not completely sheer either.  This picture shows just 2 coats, but I prefer 3.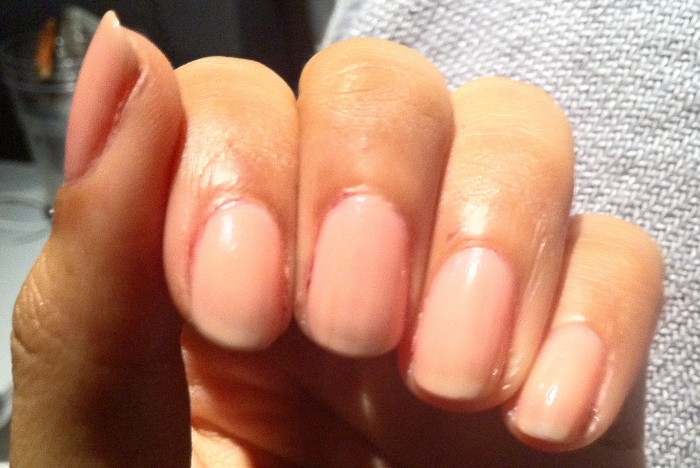 Gris Montaigne is very similar in colour to Gosh's Miss Grey which I swatched last year.  The latter is a drugstore brand and so way cheaper than Dior's polish, but it's also super streaky.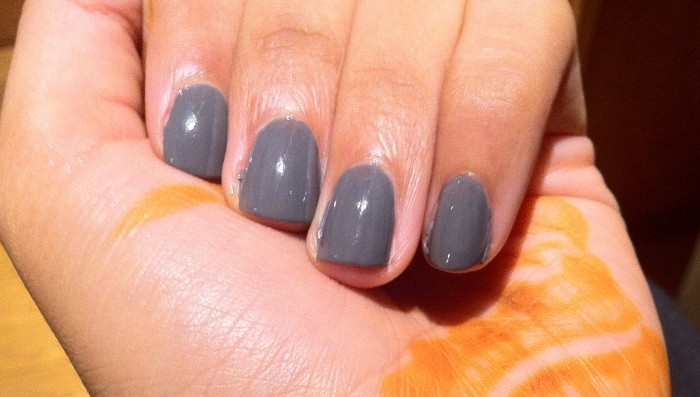 Which colour do you like better?  What do you think of the Spring colours offered?