Dior's spring collection makes a case for the big trends of this season: major highlight, light pink and light blue nail polish, pink eyeshadow, and a glowing lip.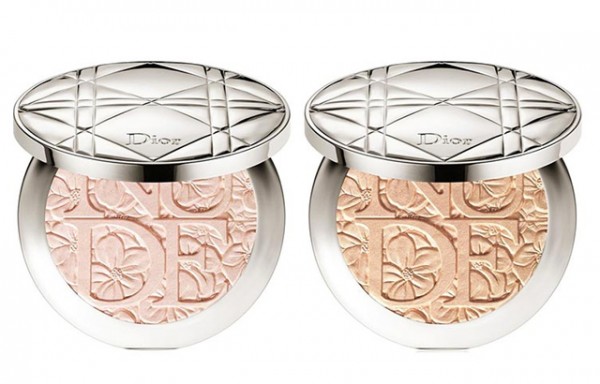 If you're into highlighter, you're going to love the Dior Nude Air Illuminating Powder ($58).  Available in 001 and 002, the first is a pale pink while the second is more of a golden glow.  Both provide lots of shimmery with just a gentle touch, but come with a kabuki brush so that you can apply more if you'd like.  They will likely be what attracts you to the collection, but if you already have highlighters you love, then you may well skip over these. They are certainly generously packaged and provide lots of product for what you're going to be using them for.  The pattern on them is unreal and so pretty.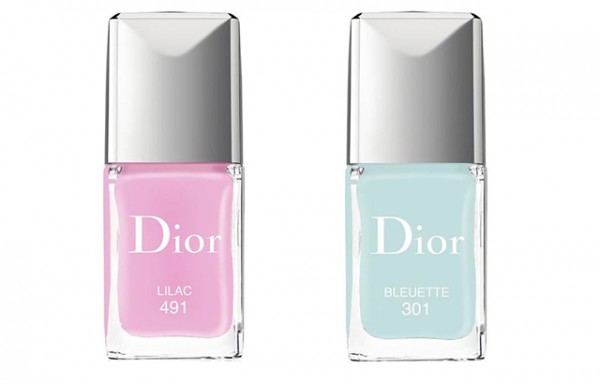 If anything, spring for the nail polish!  Lilac is a pretty pink, while Bleuette is a light blue.  Lilac is a lovely cream that is very pigmented and gives full coverage in two coats.  It's spring-y and wearable and is my new neutral.  Dior always hits if out of the park with their nail polishes and it seems that I'm always surprised by how quickly they can out-do themselves.
There's always the eyeshadow quints.  These haven't caught my eye for a while – the colours tend to be a bit much for my tastes and I have no use for 5 colours – I wear one or two at a time at the most.
There is Rose Garden and Blue Garden this time in keeping with the theme.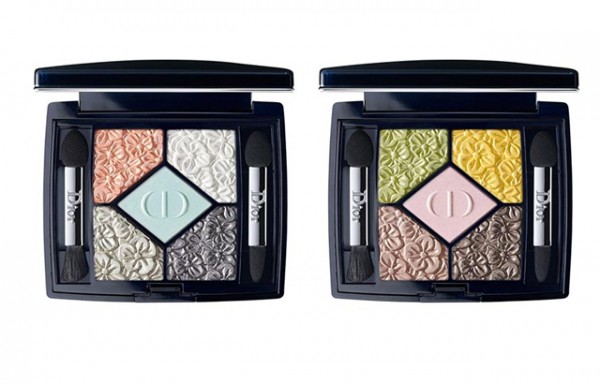 And another exciting product in this season's collection is the Dior Glow lipliner pen.  It promises the same self-changing color as the other Lip Glow products but it offers precise application since wearing lip liner all over your lips is now a more mainstream trend.  I took a picture of the Lip Glow Liner – yes, I'm wearing Lilac in the picture on my nails!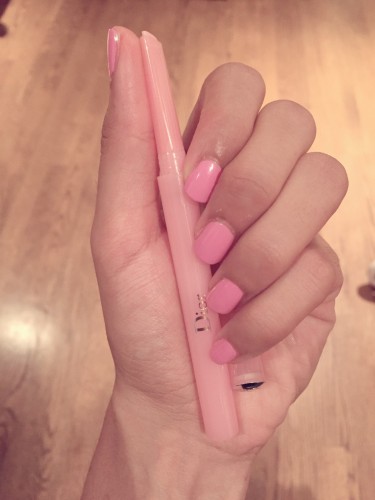 So there you have it!  Hits from the collection!  What will you be picking up, if anything?