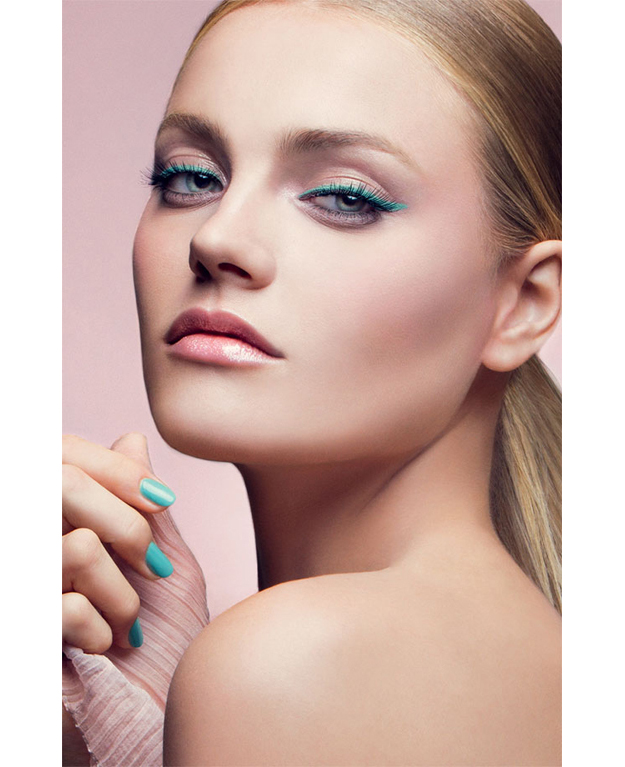 This collection is already one of my favourites of the summer, because of the wearable nail polishes, and the new eyeshadow Colour Glosses. Read on to see pictures of the collection.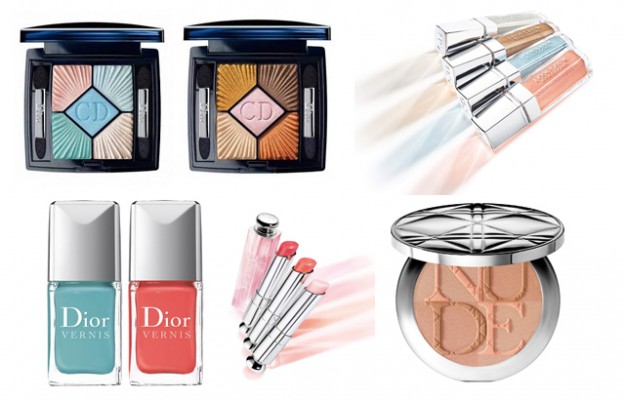 First, the 5 Couleur Palettes. The one with pastel blues is Swimming Pool, while the golden one is called Aurora.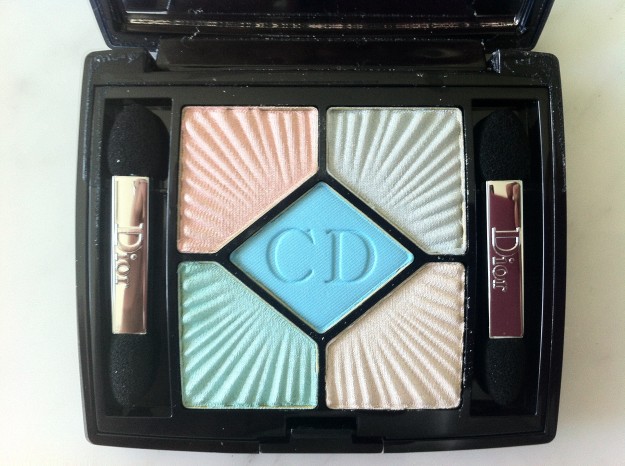 Aurora is perfect if you're looking for a new neutral. The orangy shades are subtle but different from your neutral taupes or beiges.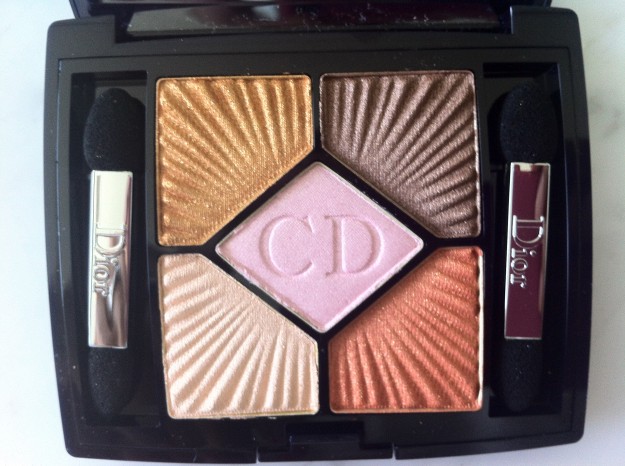 My favourite eye products from the collection are the new Couleur Eye Glosses which are limited edition. They come in 4 colours: Seashell, Sunset, Azure, and Tan. I've been using the Sunset and Tan daily, and love them because they are completely crease resistant. I just slick on these gels and top with mascara, for an easy everyday look. They seriously make getting ready a snap in the morning, so love them for that.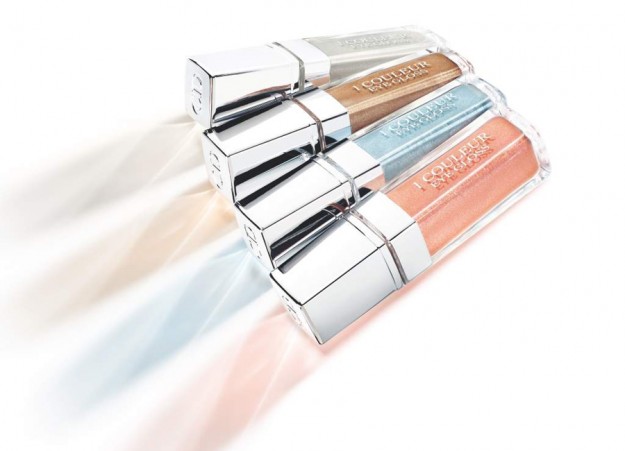 Of course, you know I'm loving the nail polish, and you've seen my manicures with it already.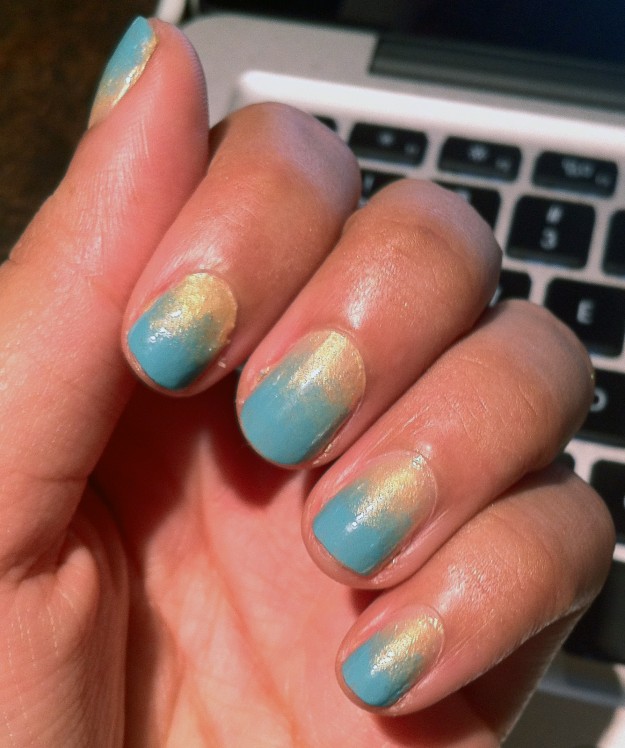 The colours are the ones in the manicure below, and I just used the aqua green in the manicure above. Saint-Tropez is the aqua, and the coral colour is Bikini. They are highly pigmented, glossy creams, that are perfect for the summer.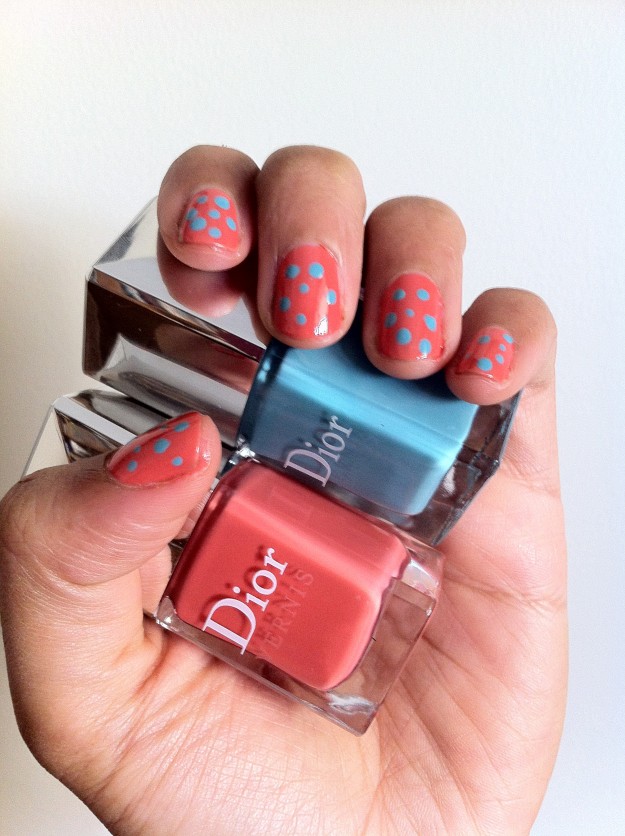 There are also new edition of the Dior Addict Lip Balms, which are seriously addictive because they make lips so soft and smooth. Colours are Crystal, Crystal Pink, and Crystal Coral (obviously my favourite since I love corals right now).
Of course, there's the requisite collection of bronzers in the collection. The lightest colours 002 is a warm brown that is wearable, but I found the darker colour, 004, to be a tad too reddish for me.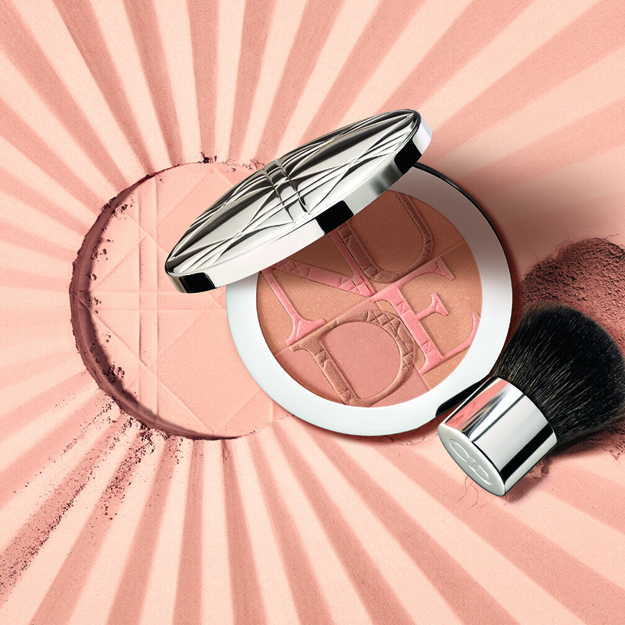 Colours aside, the compact itself is highly chic and worth having. It's got a mirror inside, and engraved with the Nude Tan logo which took quite a while to wear off for me. There's a hint of shimmer but it's perfect for the summer time.
Pick up the collection at Dior counters.