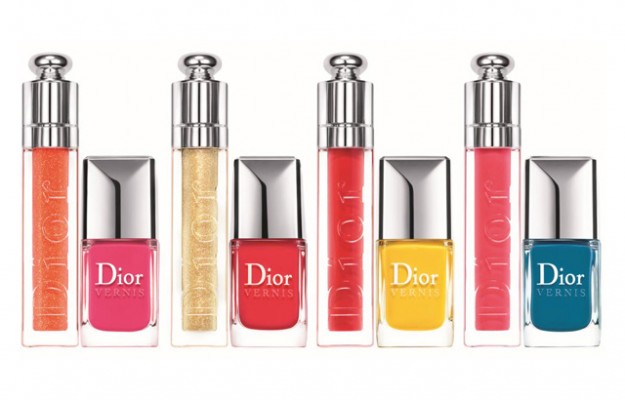 Matching nails and lips is the idea behind Dior's Summer Mix collection, and the colours are charming enough to make you reach for them again and again.  The collection introduces 4 new shades of Dior Vernis Nail Gloss ($24) (called "Gloss" because each shade wears like a jelly and is slightly translucent), and 2 new shades of Dior Addict Ultra-Gloss ($31).
Here's a swatch of Cosmo #178 Nail Polish which is one of my favourite pinks to come out in a long time.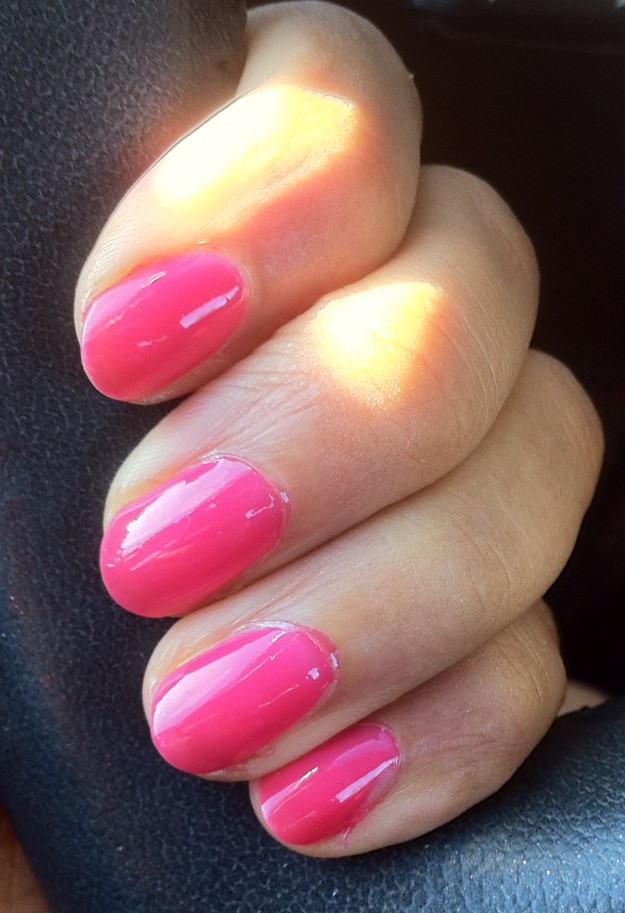 It goes well with Rose Bikini #664 lipgloss – also one of my favourites because it's the perfect hot pink and so easy to wear.  I like that it leaves a stain on my lips so I look polished even though the gloss has worn off.
The nail shades are Cosmo (above), Calypso (the candy apple red), Acapulco (yellow), and Lagoon (swimming pool blue).
Lipgloss colours are Rouge Croisiere #854 (sheer red), Rose Bikini (hot pink), Orange Pareo (from the Summer 2012 collection), and Gold (which is actually exclusive to the U.S.).
The collection is out already and is exclusive to The Bay.