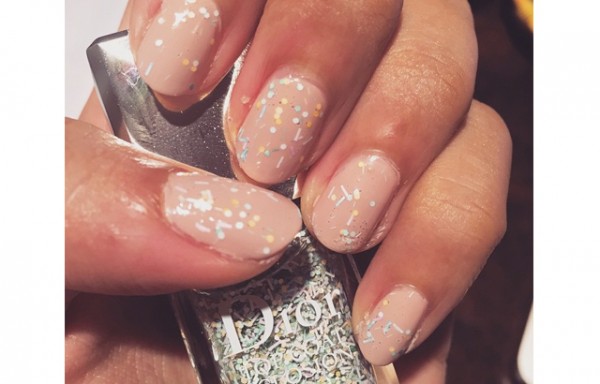 So here it is: the swatch of Dior Top Coat Eclosion, used here with Dior Lady nail polish.
Eclosion is a clear base with little bits of yellow, green, white, and blue bits of confetti in it.  The whole effect is Easter Egg and super pretty.  I have to warn you that the top coat isn't shiny and it doesn't make your polish really long-lasting, so use this and then use your favourite top coat on top.
At Dior counters now.