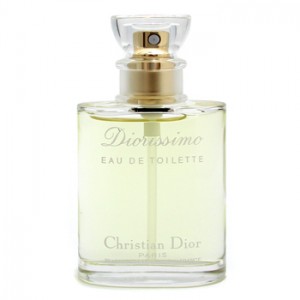 My scent this fall is Diorissimo.  It's a mix of mostly tuberose and a bit of lily of the valley.  Apparently, the formula used to be way more lily of the valley and then it was changed.  Dior has been through many hands over the years, and that could account for the changes that have taken place.  Each new owner wants to make the scent cheaper or better in their own way, and of course, those who love the original have an issue with it.
Regardless, this is such a purely feminine and floral scent that I'm using it to bring back memories of spring and summer, instead of going into fall and winter.
Diorissimo is truly a classic as are most scents by Dior!  I don't have much experience with them because the Dior counter is usually so popular for their makeup that I end up passing the scents by.  Glittery eyeshadow quads usually attract more than a scent, but a scent is always more appreciated.
Poison and J'Adore are other favourites, and well-known classics, so if you're unsure of what to get, you should go with them.