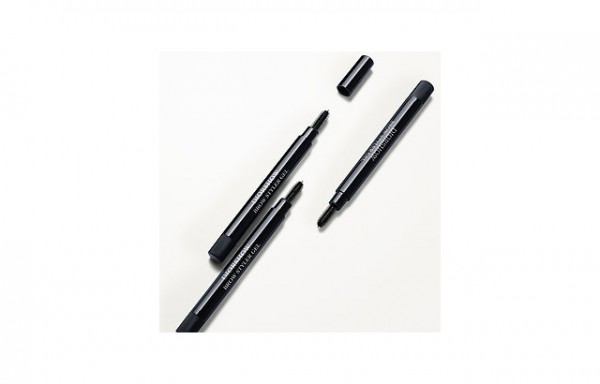 If you're into doing your brows (and really… most of us should be), you'll know that if you're in a hurry it can be a time suck to fill them in and then apply a wax or gel on top.  It's the right way to do your brows, but you're not thinking of that when you're in a rush.  In that case, you choose one or the other – either the fill or the neatness of the setting product – or maybe you opt to just forget about the brows all together this time.
Well, thanks to the Diorshow Brow Gel you don't have to decide.  This tinted gel has the effect of filling in your brows without actually filling them in.  The gel darkens places that might be sparse, and sets the hairs so that they look groomed.
The dispenser is a comb that releases brow gel as you click the pen, and then you can brush it through your hair.  It works like a beauty, applying gel just to the hair and not to your skin.  The gel isn't stiff but feels soft after it dries but it works too – and for the price, I wouldn't expect anything less.
The gel is available in dark brown, blonde, and transparent.  The dark brown works well on black brows too so that's what I use.
Pick it up at Dior counters for $30.