Hmmm, I'm trying to think when was the last time I had really good hair and it was 100% due to the shampoo and conditioner I used, and it hasn't happened in a while.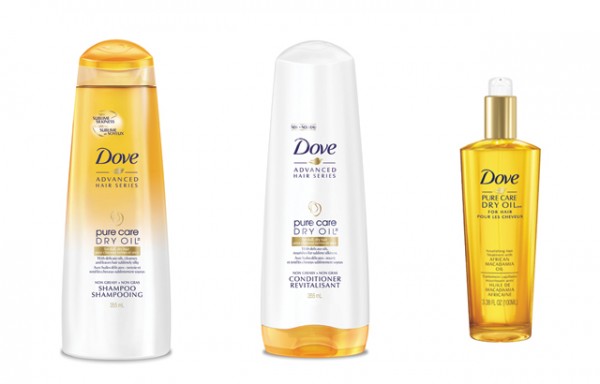 Like every other person on the Internet, I too have fallen in love with the Dove Pure Care Dry Oil line. I've been using the shampoo and conditioner, and wow, do they ever moisturizer. My dry hair is left with a sheen, but more than moisturizing, the shampoo and conditioner together have given my hair some manageability. When it dries, it's less frizzy, handles nicely and isn't as dry and tangled.
While I still love using the Oxygen Moisture styling products, the Dry Oil shampoo and conditioner is what I like using in the shower.
The shampoo and conditioner are silicone-free, and I think that has a lot to do with my hair feeling more moisturized and less brittle to the touch. Instead, the line is enriched with African Macadamia Nut oil – it leaves the hair less tangled and healthy-looking.
Pick it up at drugstores and mass merchandisers this summer for $6.97. There's also a dry oil serum for $11.99.