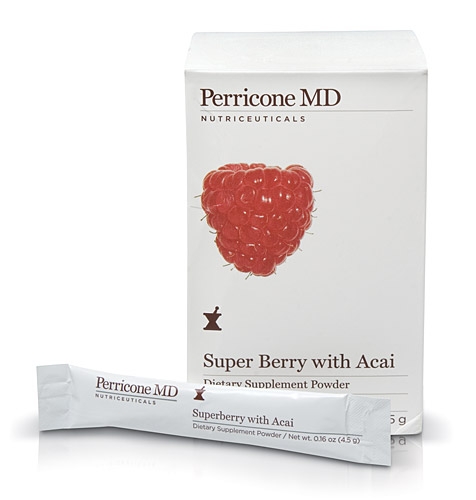 So last week, I wrote about Dr. Perricone's Superberry supplement which is going to be available on TheShoppingChannel.com. In case you missed the post, I basically thought that the supplement tasted horrible, but I really wanted to try it to see if it worked.
And now after I've been taking it for a week, here's my update: the stuff works!
They say that this supplement helps your energy and gives you a sense of well-being and it's true. I haven't taken it for a couple of days, and after having a particularly tiring week, I reached for this before breakfast this morning. An hour or so after taking this, I have to say that I definitely feel better than I did yesterday or an hour ago. That nagging feeling of tiredness is gone, and because I feel good, I'm in a better mood!
And the best part? I've gotten used to the taste, so taking the Superberry isn't as much of a chore as it was at the beginning.
Antioxidants work!