Drew Barrymore, I would like to do your makeup.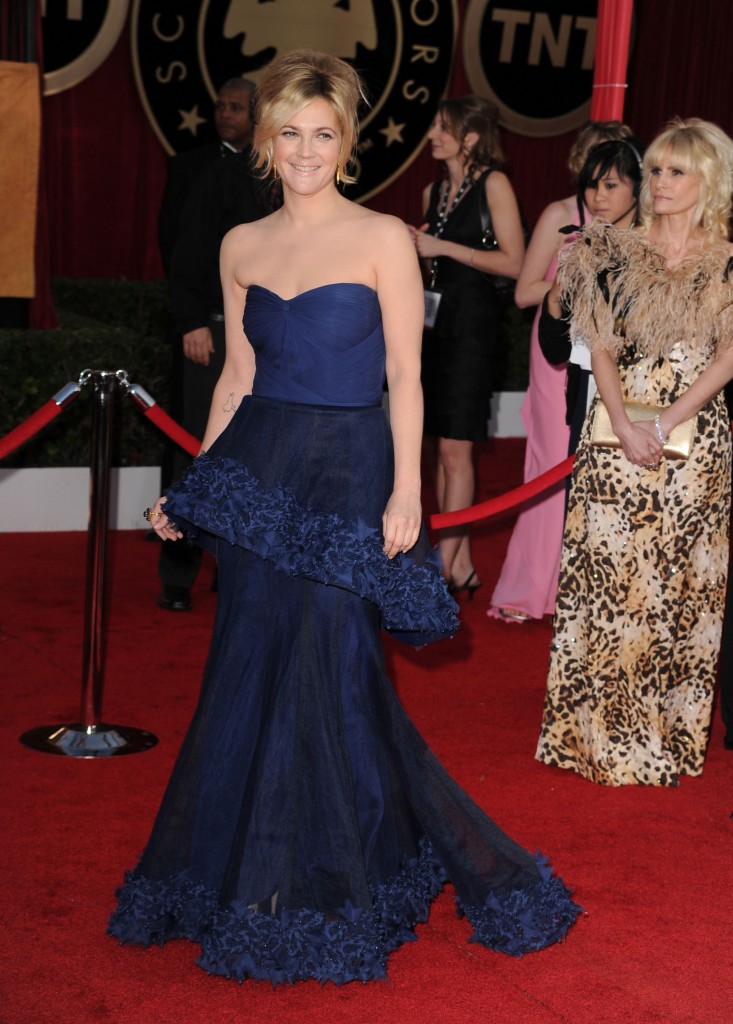 Serious, this is a bad misstep for someone who represents CoverGirl!  You'd think that her look would be approved by them and they definitely have the money to employ some of the best hair and makeup artists in the world!
Drew just looks tired with this peachy makeup (and clearly the lady in the leopard print dress behind her agrees!).  The peach lipstick washes her out and makes her teeth look yellow (don't all celebs get their pearly whites whitened before special occasions?), and her hair looks so-so.  The eyes also lack drama – there's white liner underneath her eyes to brighten them up, but there just needs to be more oomph to this look.
I love the colour of the dress, and blue was popular last night, but that's about all I'm feeling about this look.
Bottom line: don't wear lipstick that's the exact same colour of your skin!