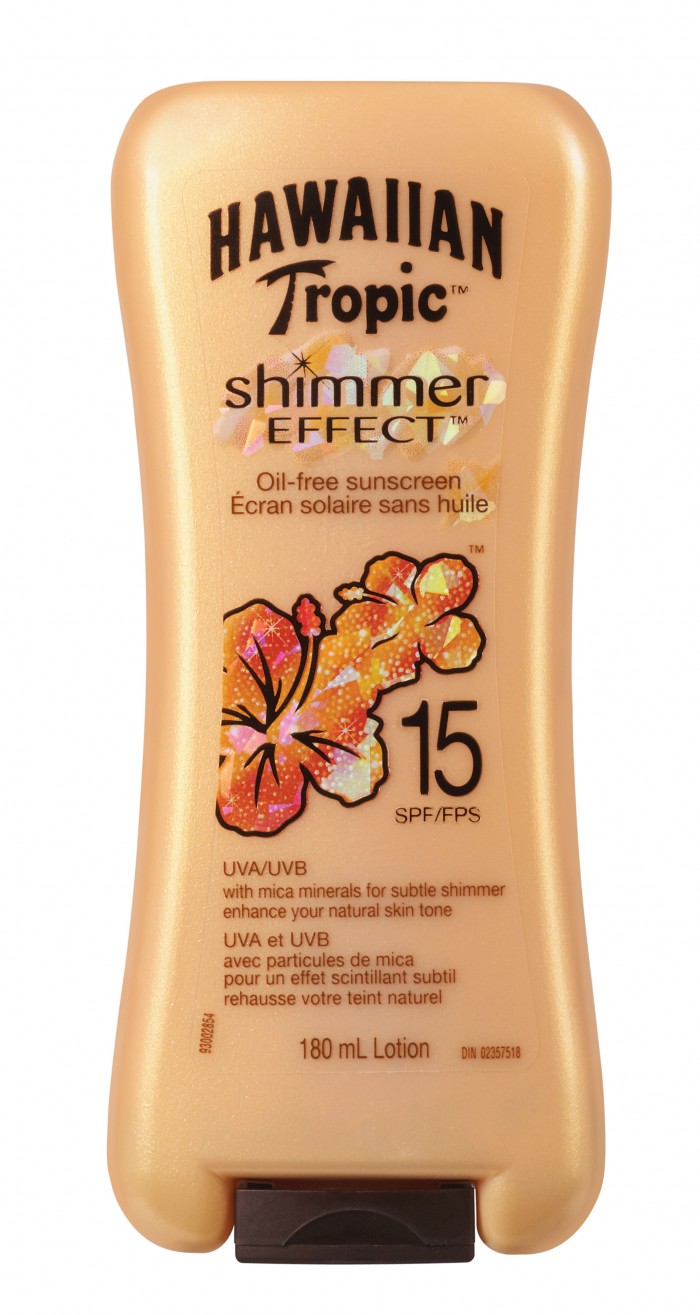 I am a sparkly shiny kind of girl, and so when the summer months hit, I do cover myself head to toe in shimmer lotion. I mean every day and sometimes even before I go to bed. I just keep a bottle of it on my dresser and apply as needed like regular lotion. The shimmer cheers me up. My skin glows and I feel like a celebrity. When it's cloudy outside, at least I know that I'm doing my part to bring in the summer. It's weird, I know, but with the below normal temperatures we've been having and tons of rain, I need the shimmer in my life.
Given that I go through so much of it and apply it all the time, I've finally found a lotion that works for me and fits into my budget.
Hawaiian Tropics now has Shimmer Effects lotions as part of their sunscreen line up. In Canada, the Shimmer Effect lotion comes in SPF 15 or an After Sun version, but in the US you can get an SPF 20 or SPF 40 version!
The lotions are both super lightweight and have a subtle golden shimmer in them. The shimmer is sheer but you can definitely see it in the light. It does rub off on clothing and hands, but because it's so sheer and nearly colourless, that's not a big deal.
I use the SPF 15 version during the day because I like that I have the added sun protection while I'm out and about. That said, I'm waiting for the higher SPF's to hit Canadian shelves because I think the shimmer sunscreen would look so hot on the beach.
Pick up these lotions at your local drugstore for $9.99 each.