Today was a dry shampoo day and I'm not afraid to say it.  Seriously, nothing beats a salon blow-out and I needed to make it last as much as I could, so I turned to Revlon's new UniqOne Dry Shampoo which saved the day.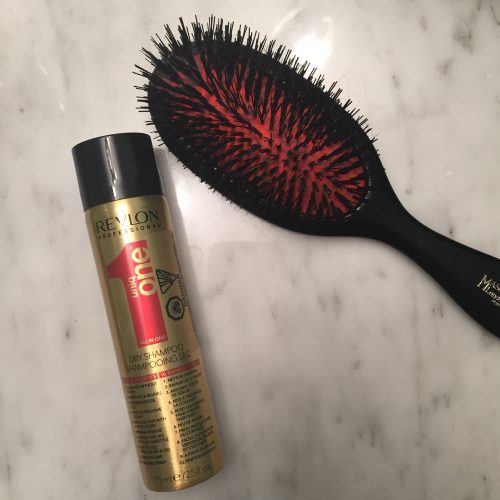 Truthfully, it goes on a little whitish, which is easy for me to notice because my hair is so dark, but it brushes in instantly, and then leaves your hair matte and fresh.  The look is completely natural, which I love, and it's easy to pull off.
The best way to work with dry shampoo is to spray it on the roots and in little bursts.  Work with one section of the hair at a time – spray a puff, brush or rub it in, and then part your hair in another way, and continue to spray bursts.  Don't just spray it on your hair all over – you will end up with a mess or with too much product, and it'll be hard to brush it out.
Available at Chatters.