I love me a good shine spray – they're perfect for taming frizz and giving hair a dose of moisture.  If I want staying power then I use a hairspray, but most days I just need a bit of TLC, and so I've been turning to Drybar's Sparkling Soda shine mist ($35).  It's light-weight but still makes your hair very shiny.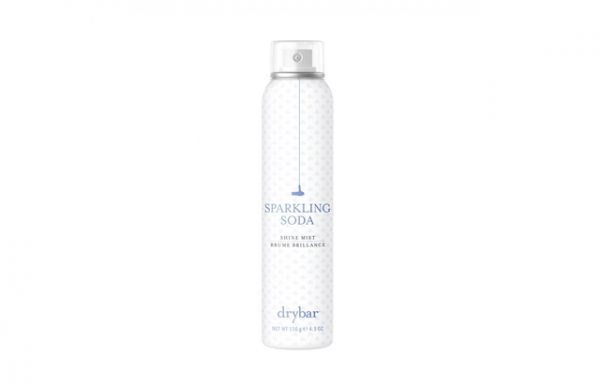 Sparkling Soda has moisturizing ingredients such as beeswax, castor oil, and glycerine, but the formula is such that it's not at all sticky or tacky.  It's great for really smoothing hair and taming it down. 
Of course, one of the best thing about all Drybar products is their scent, and Sparkling Soda is no exception – it's scented with a warm blend of vanilla, amber, and coconut and is the equivalent of putting perfume into your hair too. I love that because it makes my hair smell nice any time that there's movement.
Pick it up at Sephora and Norstrom stores.