The main reason that this is my favourite hair product is that it smells the best, and it smells like Rose perfume.  That's the short form of this review. If you want a hair cream that smells like a blend of Rose, jasmine, sandalwood, and patchouli, then this be the one.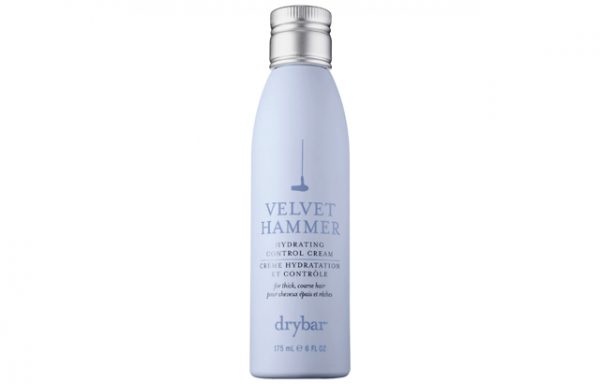 The good news is that this really is a "hammer" when it comes to styling.  It's a styling cream made for coarse hair so it's thick and has strong hold.  You only need a bit if you have fine hair, but I blend it with my hair serum or even with a leave-in conditioning cream, and then smooth it through my hair.  It makes my hair shiny and glossy, but also stiff and a little crunchy. I don't love the way dry ends feel with this cream on, but it has been excellent for blow-drying.  With the heat, it really melts into the hair without weighing it down. It weighs down frizz and obliterates it and you can layer it or mix it.
But the scent stays.  It lasts and lasts, and I like it so much, that I actually think that it's a shame for me to ever wash this out of my hair.  But I know I gotta.
Truth is that I've had this cream for a couple of years but never wrote about it, because I went through a phase where I didn't want to write about hair products anymore.  But this is cheap if you consider it a perfume, so I thought I would pass along the tip.
Oh, and guess what?  None of their other products smell like this.  I know, I checked. I think people still prefer smelling like cake over smelling like a rose, but whatever.
Available at Sephora. $36.