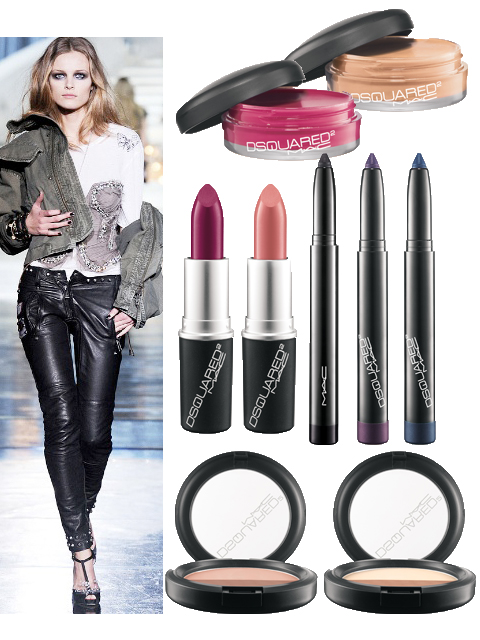 The always-fashionable Canadian twins Dan and Dean Caten are collaborating with MAC to create a collection that shouldn't be missed. Strong, sooty and the blackest-ever eye, new Greasepaint Stick colours, Sculpt and Shape Powders and Pro Lip Erase are all part of this dangerously sexy line.
When I first heard about the Greasepaint Stick I was skeptical about how these limited edition shades would translate from runway to real world. When V, the rich purple shade, arrived at my door I was pleasantly surprised. Smooth and ultra creamy, the eye crayon with an opalescent sparkle, is ideal for creating an intense but soft lash line or can be blended to for a more dramatic, smoky eye. Give it a few seconds to lock and you can rest easy knowing your colour won't move an inch.
Like their runway shows that are jam packed with fierce and sexy fun, so is the Dsquared2 line that hits stores October 1 and will be available until November.