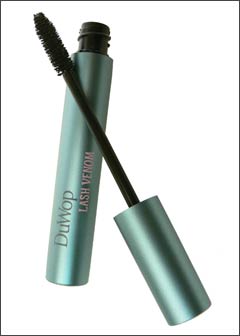 If you've noticed, I haven't really posted a review of a mascara lately, and that's because I haven't recently found one that I though was worth talking about.  I've been sticking to my Lancome Fatale which layers so well, doesn't smudge or flake, and gives me such pretty lashes.
But now I'm on to the next, and I've found Duwop Lash Venom.  This is an amazing mascara that surprisingly adds so much volume using a pretty standard wand.  The formula is so great because it instantly thickens lashes and you can layer it on if you want a more intense look.  The mascara doesn't smudge at all, which is a bonus, because I can have days that are rather long (we are talking 12 hours + here) and I want a mascara that can keep up with me.
The Duwop Lash Venom does it all and I'm sticking with it.
You can get it part of the EyeCatcher Set at TheShoppingChannel.com, and the set is $39 which is a great price for a fantastic mascara and a pretty eyeshadow duo.