… in a way you wouldn't expect, thanks to Eos Smooth Sphere Organic Lip Balm duos in Strawberry Sorbet and Passion Fruit, out especially for the season.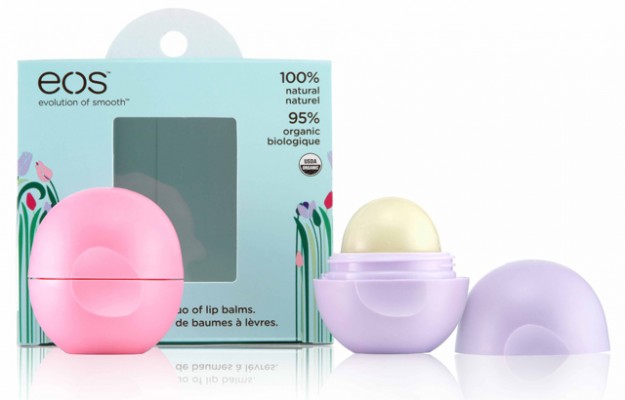 This is one of my favourite lip balms because the ingredients are organic, natural, and ones that I recognize and can pronounce!
The duo is absolutely adorable and available through April for $7.99.