There's no easier way to transition into a new season, than getting a face palette that has everything you need.  It's a fresh way to begin the season and makes life easier because all the colours already go together!
There are a ton of options out there, but the best one has to be Joe Fresh's 5 Minute Face Palette.  The thing is, you can do a 5 minute face with this or spend more time and do a smoky eye.  Bottom line: it costs only $20!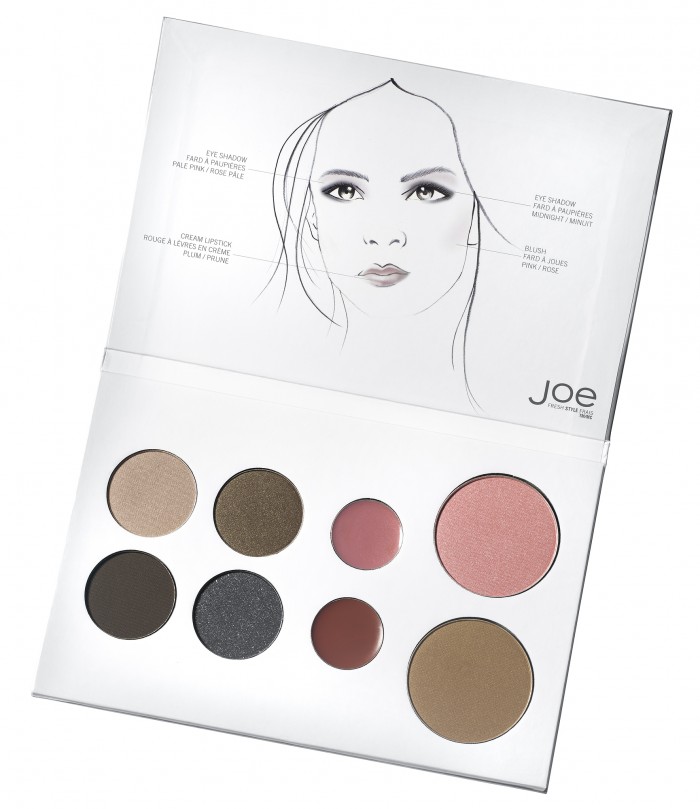 Now I know what you're thinking: for $20 you could get a bunch of drug store shadows.  And wait, drugstore shadows are usually sparkly and shimmery and don't blend well.  Why bother?
Well guess what, you pessimists.  Joe Fresh may be cheap, but it's certainly not drugstore.  The colours are well-chosen, and the powders are finely milled so they don't flake.  Also, none of the colours are overly shimmery, and there's even a nice matte brown in there which is perfect for lining with!
And the blush and bronzer?  A nice pretty pink and a sheet brown that doesn't have a hint of orange in it.  I use it for contouring and it works quite well!
Pick this up at your regular Superstore, and you will not regret it.
And for the record: I have always found Joe Fresh products to surprise me.  They're drugstore prices but so much better quality than your regular drugstore items. At $20 this palette is a steal!