2016 is all about me being kinder to my hair and one of the ways that I'm going to do this is by washing it less, which requires me to use less product in my hair.  That means that more often than not, I want easy hair that lasts and believe it or not, the OSiS+ Soft Glam collection is helping me achieve my goals because it gives me such a gorgeous blow-dry!
The Soft Glam collection of products are perfect if you normally find styling products to be too heavy for your hair.  They are all made to be light, smoothing, and make for touchable hair.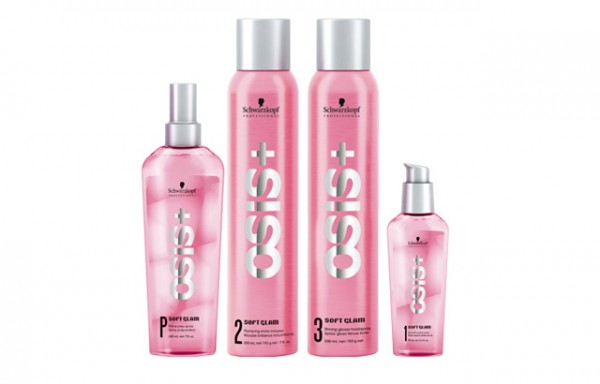 The line comes with a Prepping Spray, Smooth Polish Elixer (a serum), a Strong Hairspray, and a Soft Hold Hairspray.
I am loving the Smooth Polish Elixer which is a serum for your hair.  I apply it on the ends, and it absorbs quickly but leaves my hair look smoother without being weighed down.
The Soft Glam Strong Glossy Hair Spray is also great – especially if you like to put some curves in your hair.  It holds curl but still leaves hair soft and touchable and shiny.  The best part?  My blowout actually lasted 4 days which means less washing and less hair drying.
Available at salons.