Here's a lip balm if you're looking for one that's not too greasy and shiny. Elizabeth Arden's 8 Hour Cream Intensive Lip Repair Balm is thick and waxy so it doesn't actually look super shiny or like you're even wearing lip balm.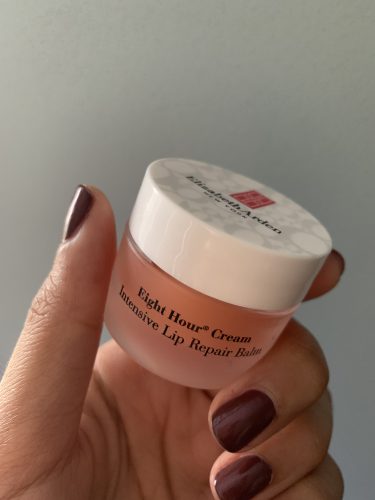 That makes it perfect for layering under lipstick or liquid lipstick because it doesn't interfere with the finish. But it still has intensively moisturizing properties and I use it at night to help my lips look better in the morning. I keep it in my bathroom near the rest of my skincare and just apply there morning and night so that I don't forget.
This definitely makes my list of top 5 lip balms – it's that good!
Available at Shoppers Drug Mart. $29.