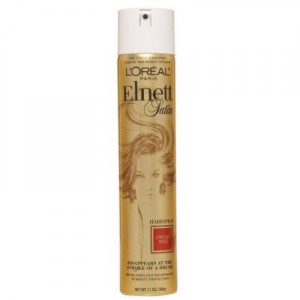 When I lived in England I quickly fell to the Elnett crowd.  Not only did every girl I know own the hair spray, but every salon I went into carried it too.
What makes Elnett so great is that the mist is very fine so you can control the amount of hair spray you want to use.  You can also brush it out very easily to create new looks and it's never rock hard but it works.
Elnett can now be found at exclusively at Shoppers Drug Mart stores across Canada.  A large bottle (which will last you forever, I'm sure) comes for $15, and a travel size is for $7.  If you're a beauty addict it's one of those things you just have to own!