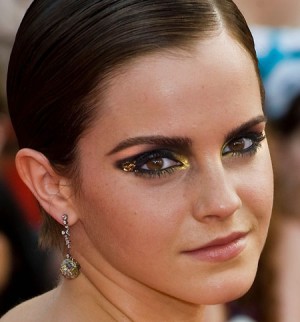 This photo of Emma's Watson gold eye look has been making the rounds and it's no wonder. This is the most daring look we've seen at a movie premiere in a while, and it's great coming from an actress that made her name with beautiful, more natural beauty looks.
Personally, I love the gold eye and am definitely going to try it at home this summer. I think getting Make Up For Ever's Aqualiner in a metallic hue will go a long way.
What do you think? Is this a look you'd like to try at home?