Another #empty! Estee Lauder Double Wear Say-In-Place Brow Lift Duo.  One side is a brown brow pencil and the other side is a highlighter.  Honestly, I fill in my brows everyday but I don't highlight my brow bone every day because it can look a bit much.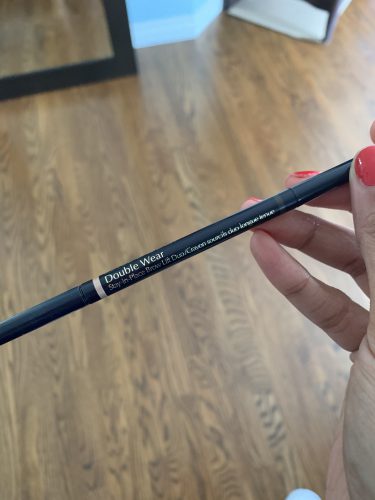 I enjoyed using this, but I'm finding that these skinny brow pencils don't last very long.  I get maybe a month of use out of them and then they're finished.  This pencil was great and it lasted the whole day.  I have to admit that I LOVE the Estee Lauder Double Wear line.  For someone with oily skin who has makeup slipping and sliding around the whole day, it's a huge improvement on almost everything else out there.
This is $21.99 at various retailers online, but Estee Lauder has discontinued it, or maybe it was a limited edition pencil.  I would get it again, but I would also look for cheaper drugstore options.