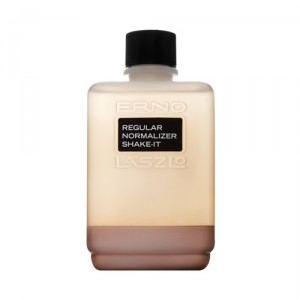 Happy December! I know that this means that many of us are going to be off on some kind of vacation and if you're very lucky you're going some place warm! I know what it's like when you're on vacation. You don't want to wear a ton of makeup, but at the very least you want to look polished in your pictures.
Pick up a bottle of Erno Laszlo Normalizer before you leave. Think of it as a tinted toner. It strips of remnant cleanser, but leaves behind a super sheer layer of powder on your skin. The powder is so sheer that it really doesn't matter what colour of Normalizer you pick as long as it's pretty close to your skin tone.
Yes, this will absorb oil but only for a short time. The beauty of it is that you can reapply it throughout the day without worrying about build-up or breaking out.