This, my friends, is a collection I love because there are so many rich colours in it.  Three creams, two shimmers, and a holograhic oil slick shade that is just perfect.
Colours are:
for the twill of it — medium brown with reflective green shimmer (this is the oil slick shade. Trust me when I say that it doesn't look brown at all but instead is a hazy blend of grey, green, and blue shimmer.)
after school boy blazer — deep midnight blue (Gorgeous cream shade but nothing truly original. This is so dark that it almost looks black.)
twin sweater set — vibrant crimson red
cashmere bathrobe — true flannel gray (Gray with a touch of grayish silver sparkle. Understated.)
the lace is on — toned pearlescent fuchsia
vested interest — cool grey teal (The more original, and in my opinion, the best colour from the collection. Perfect even from summer to fall transitioning.)
Below: for the twill of it, cashmere bathrobe, and vested interest.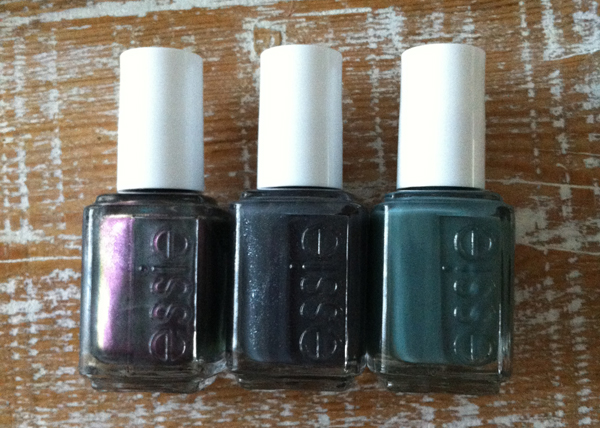 Here's my swatch of After School Boy Blazer.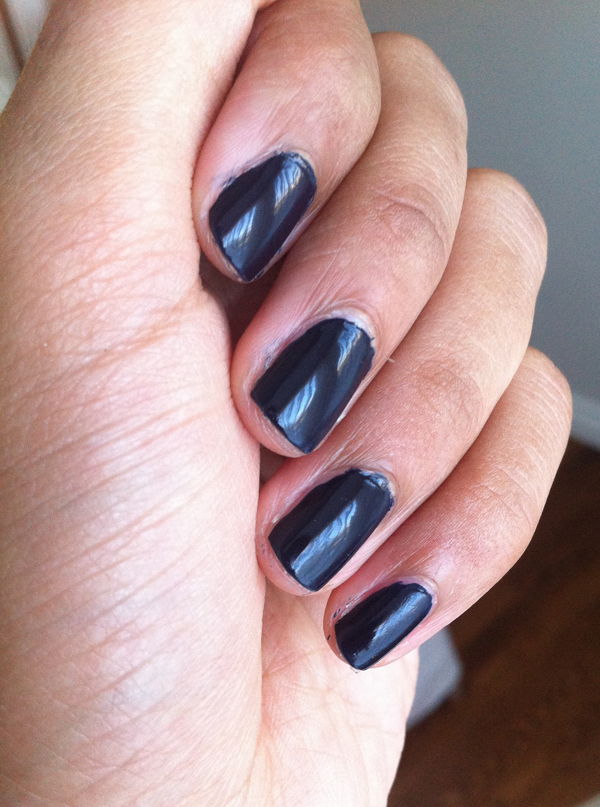 And For The Twill of It, Cashmere Bathrobe, and Vested Interest seemed so similar to me that I had to wear them all together.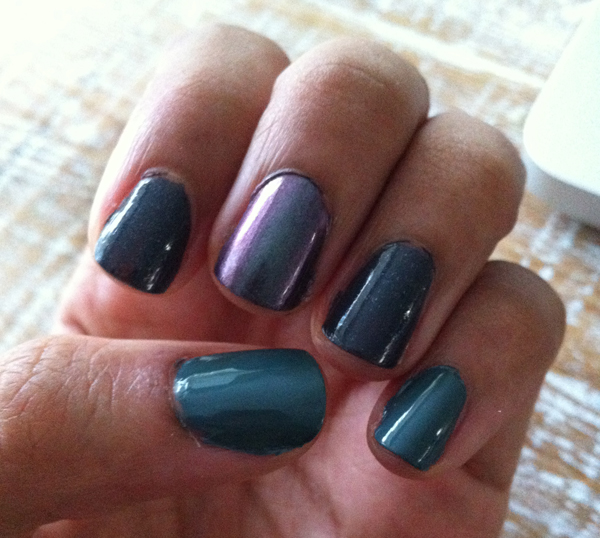 Finally, Twin Sweater Set is the perfect fall red.  If it looks a little like a jelly to you, that's because I only used one coat.  The colours are so pigmented that one coat was all I needed for opaque coverage, but the colour will be a little darker with two coats.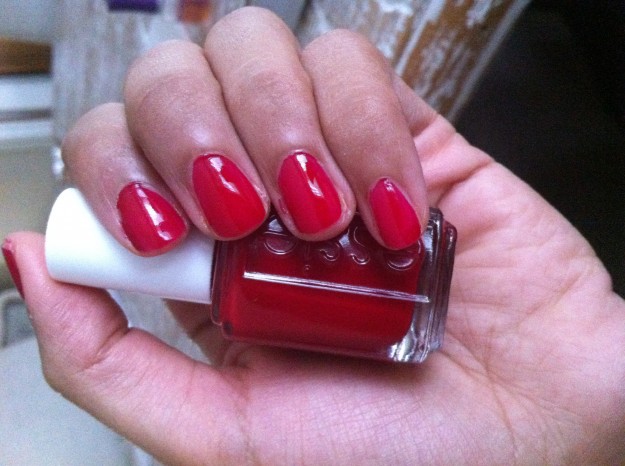 All the shades are very pigmented and easy to apply.  There was no streaking at all, and most of the time I could have stopped at just one coat of polish.
Available at drugstores this month.