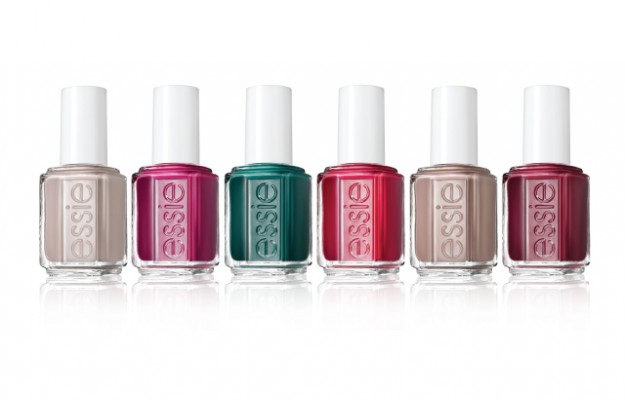 I know that I'm going to be reaching for these colours all winter.  As the name suggests, Stylenomics goes beyond trends and includes colours that can really become staples – which means that you're going to get more bang for your buck.
The colours (from left to right are):
Miss Fancy Pants: they're describing it as a greige (we'll be seeing TONS of that this season).  This greige leans more towards the beige side rather than the grey.
Recessionistra: Magenta.  Kind of like a grape.  Pretty and totally a fall must-have.
Stylenomics: teal green.  Truly a gem tone.
Head Mistress: bright red.
Don't Sweater It: they are calling this a mauve, but I think it's more of a… taupe.
Skirting the Issue: Burgundy.
And here are the swatches:
Miss Fancy Pants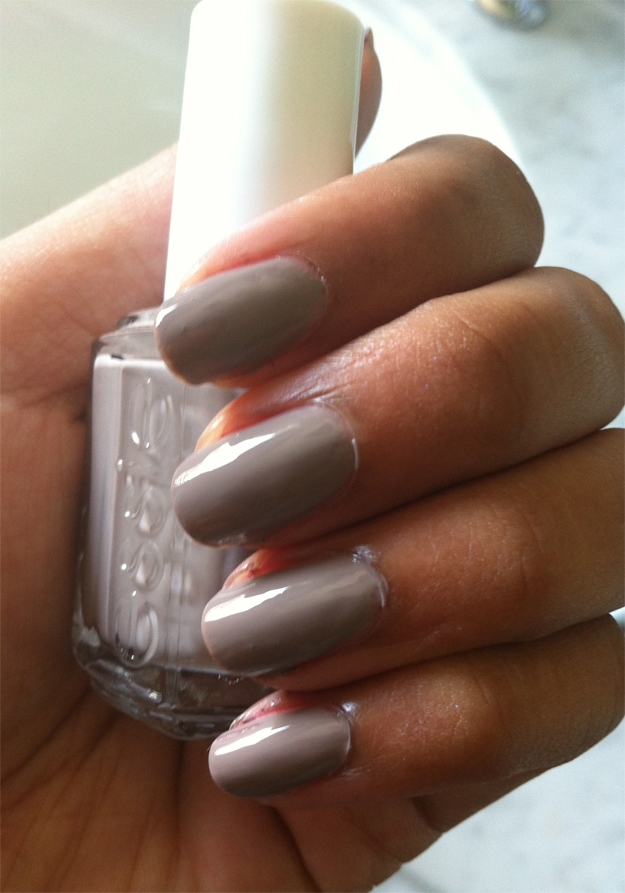 It's hard to play favourites, but this is probably my favourite colour out of the entire collection. It's a perfect transition from summer, and I can imagine it looking good on almost anyone.
Recessionista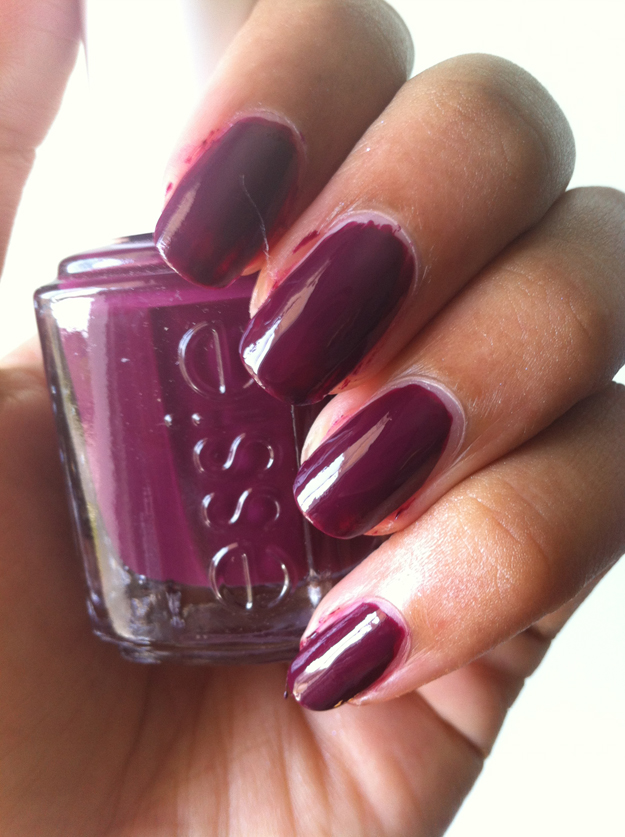 This is going to be a staple when the weather gets really cold. Reminds me a lot of Lancome's Infusion de Prune from their fall 2012 collection (see swatch here).
Stylenomics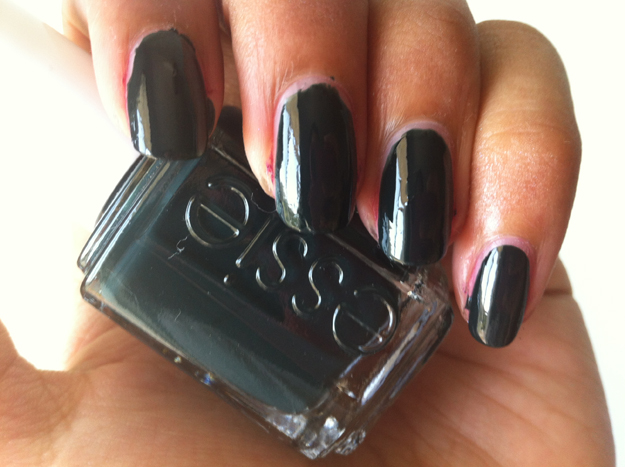 I'm not a green kind of girl, but I think I could get behind this jewel tone.
Head Mistress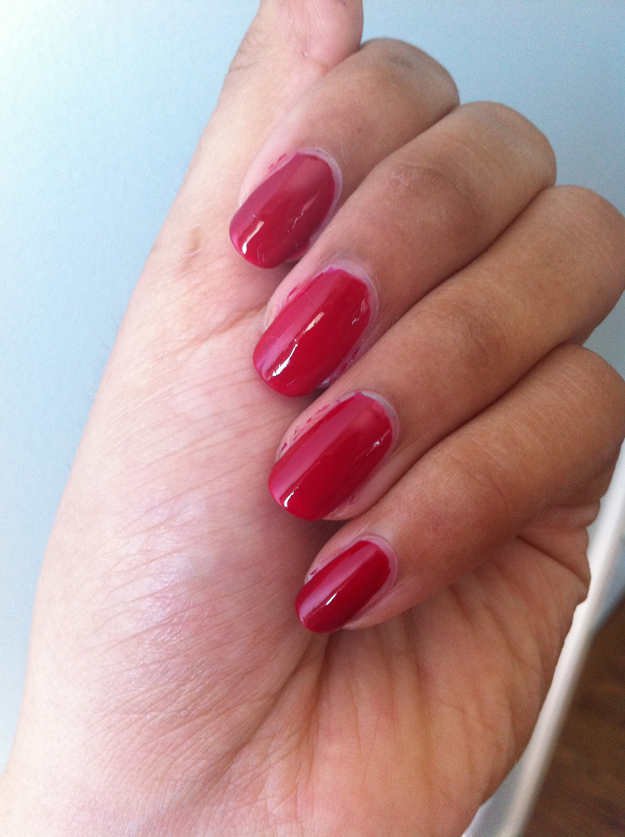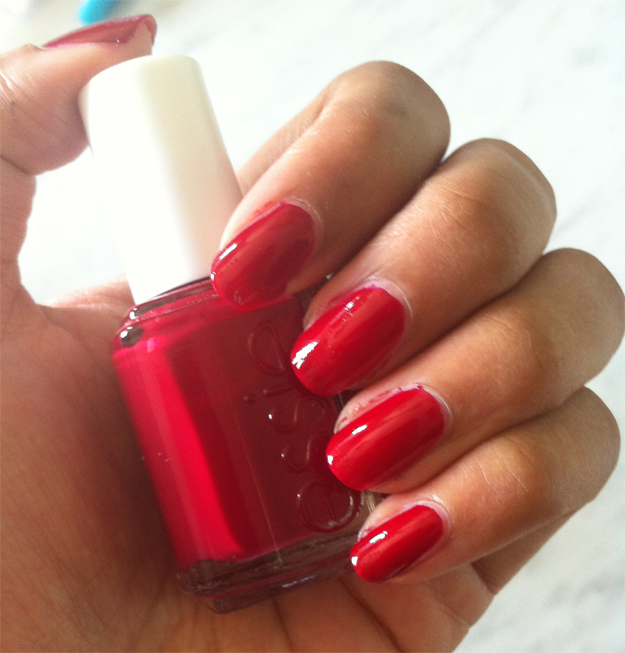 In my opinion, the only miss from the whole collection. This feels more spring to me.
Don't Sweater It.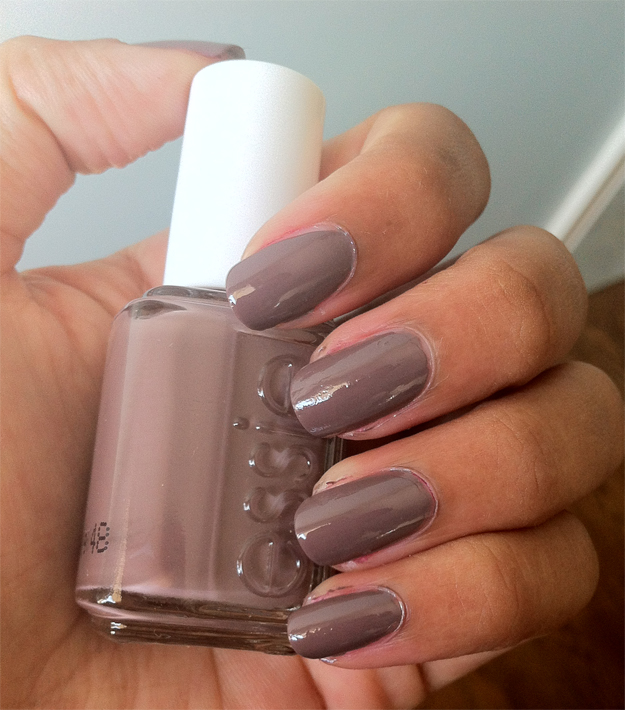 See what I mean about it being more of a taupe? Check out my swatch of Taupe by Yves Rocher from Fall 2011 (hard to believe that was only last year!). That's the last time that Taupe was really big.
Skirting the Issue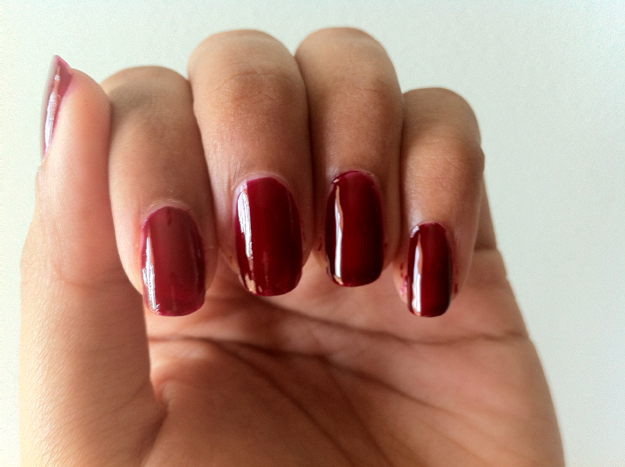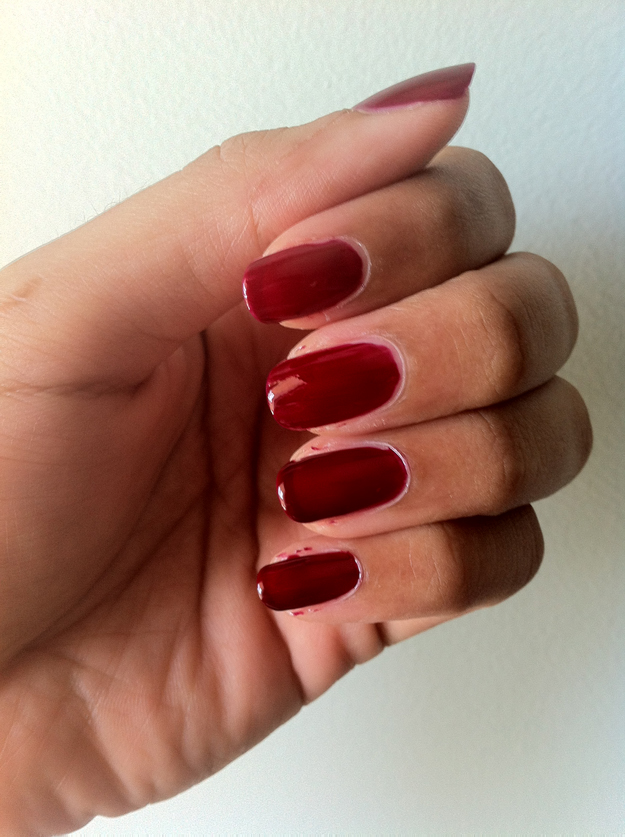 I had high hopes for this one, but it wore more like a jelly. You can see that it's slightly transparent even after 2 coats.
The entire collection should already be available at your local salons and drugstores. Which one will you choose for your mani?