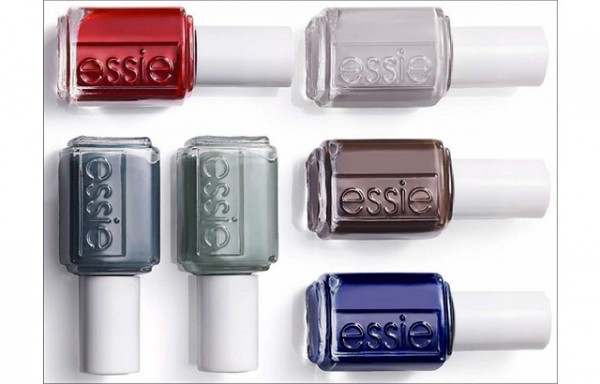 Fall has been a busy time for me – there's been more running around than usual and it looks like that's just not going to change.
So although I've been neglecting my nails for the last little while (weekly at-home manicures even seem like a bit much these days), now I've been spurred into action to do what I need to do in the ways of self-maintenance.
To that end, I've turned to Essie's Fall 2014 collection which has everything I need.  The collection is called Dressed to Kilt, which no doubt references the tartan and plaid that we've been seeing so much of lately.
I love this collection because all the colours are creams and they are very easy to wear!
The colours are:
Take it Outside (a cement grey, my favourite shade), Dressed to Kilt (a red), Fall in Line (a dusty jade), Partner in Crime (a warm chocolate brown), The Perfect Cover Up (a dark teal), and Style Cartel (a cobalt blue).
Take it Outside, and Partner in Crime are my favourite colours.  They are easy to wear and feel most like fall to me.  Style Cartel is pretty but reminds me of a YSL Cobalt that I wore non-stop two three years ago, and Dressed to Kilt is just not for me because I don't wear reds (they are notoriously unforgiving on nails).
Here is Take it Outside.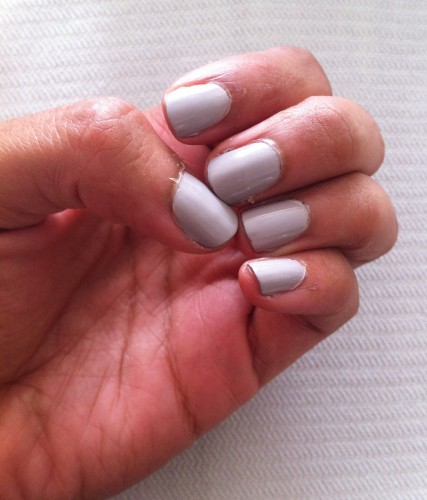 And here is Partner in Crime. which is more typically fall…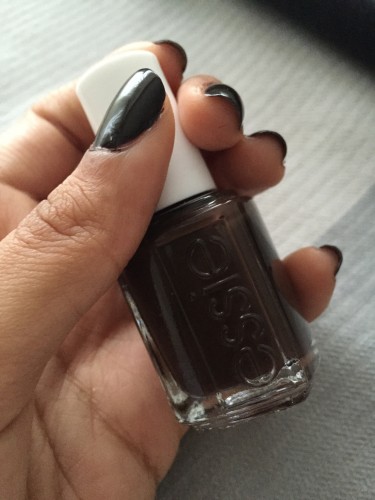 The great thing about all the colours that are part of this collection is that many of them go on great with just one coat, while most others are totally opaque with two coats.  There is no streaking and they all go on so easily.  Quite the feat for what's now a drugstore polish.  Check out the collection for yourself.
You can find Essie at drugstores now.