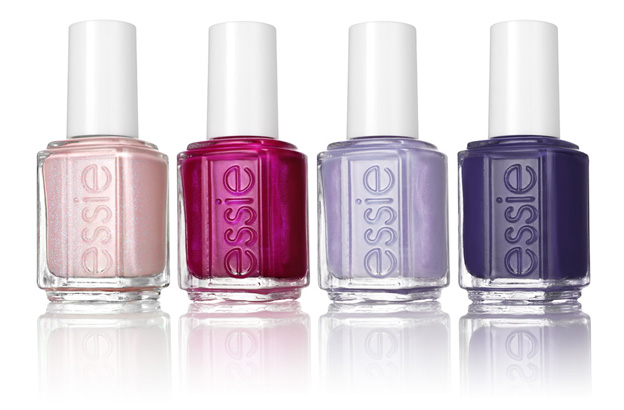 It's major swatch time – check out Essie's Resort 2012 collection which features beautiful polishes and top-coats.
The colours above are Pink-A-Boo (is a sheer pink shimmer with blue sparkles in it), Sure Shot (magenta with blue-toned glimmer), She's Picture Perfect (pale lavender blue with shimmer), No More Film (navy blue creme).
Obvs, my favourite colour is No More Film – love dark blues especially if they're creams!
Check out the swatches below.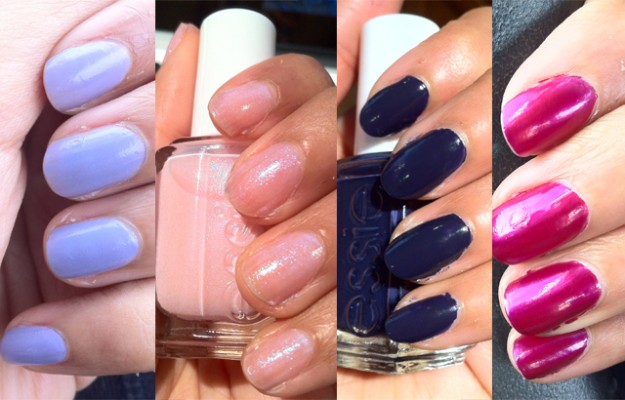 Essie is available at Shoppers Drug Mart and salons.