Even though Essie is known for clean nails and a nice mature aesthetic, I feel as if recently, they've really been excelling at trend colours and those that are bright and flirty.  For the most part, their formulations are so smooth and I love that they do more creams than shimmers, because I'm a cream kind of girl…
So this resort collection is totally inspired by… resorts!
Think aqua waters, clean coral accessories, lush green foliage, the mauve summery clothing.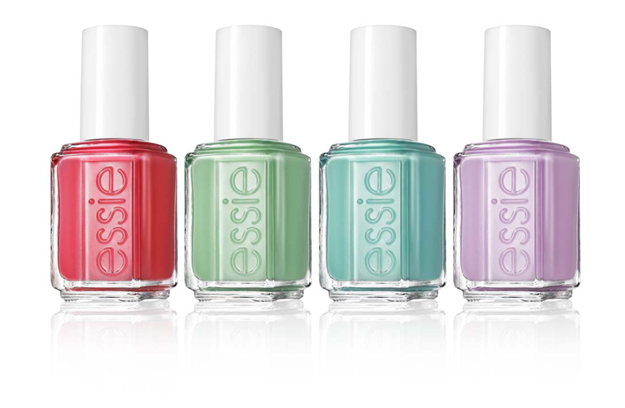 The colours (from left to right) are:
come here!—outrageous nearly neon coral
first timer—fresh newbie green
in the cab-ana—self-assured aqua azure
under where?—wildly flirtatious orchid
My favourite colour is by far the Come Here!  It really is nearly neon… check it out for yourself:
I found that it went on a little streaky but I applied it with a heavy hand and two coats seemed to cover up streaks.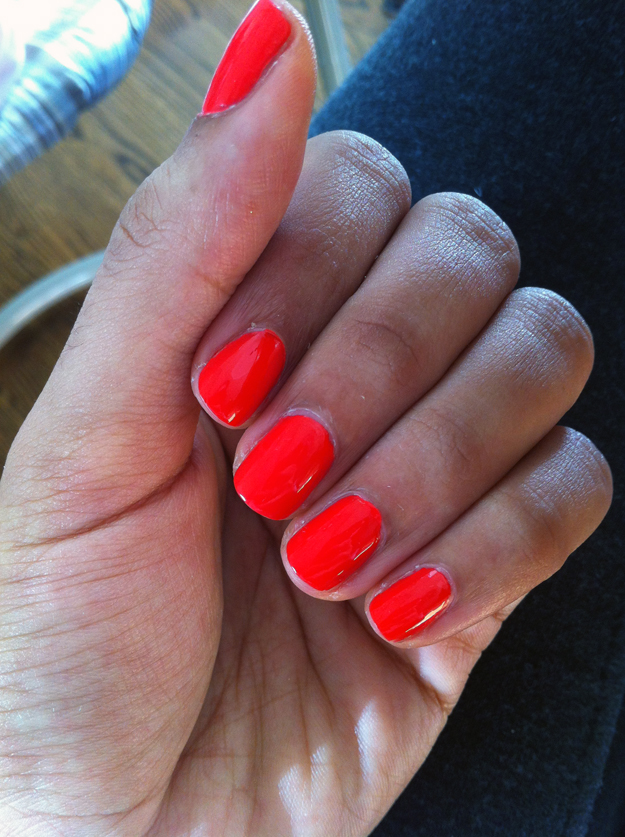 Under Where? is super pretty and perfect for the summer.
First Timer and In the Cab-ana are the more fun colours, but I didn't really feel that they were me…
Here's First Timer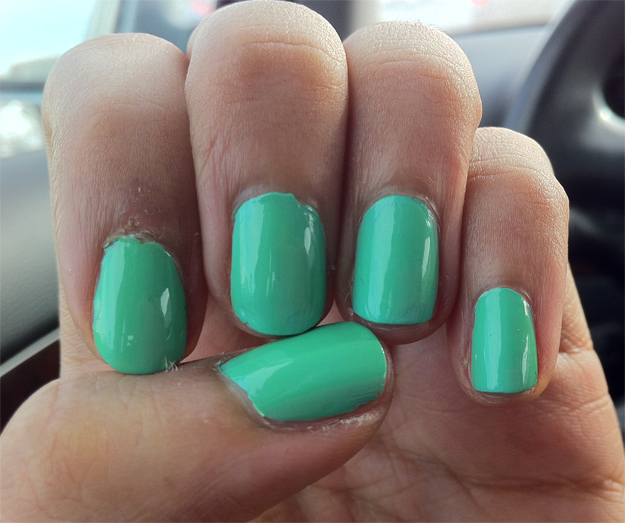 And In the Cab-ana: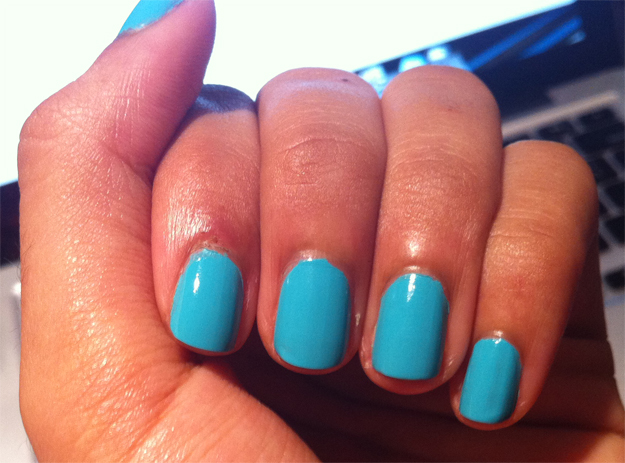 The collection is out this April.