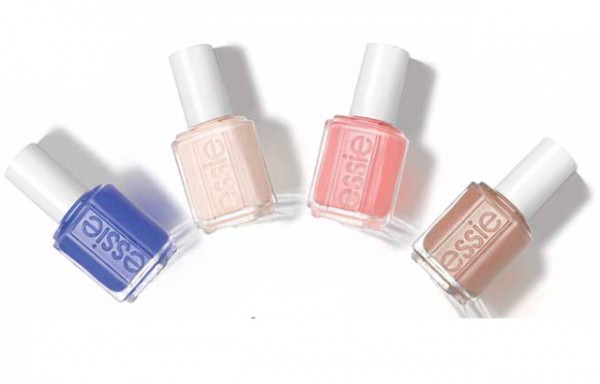 Here's a little sneak peek of Essie 2015 collection that launches in Canada April 7th, but in the States on February 1st.
The collection has everything you could want of Resort – some soft and sweet colours, and a vibrant pop of royal blue that is perfect if your wardrobe is soft and sweet and your nails need to be different.
The colours are: Suite Retreat (the royal orchid blue), Time for Me Time (sheer blush pink), Stones 'n' Roses (petal pink coral), and Cocoa Karma (milk chocolate).
Look for them later this year.