Okay, I've found my holy grail pale nail polish shades for this spring, and they're part of Essie's Spring 2014 Collection.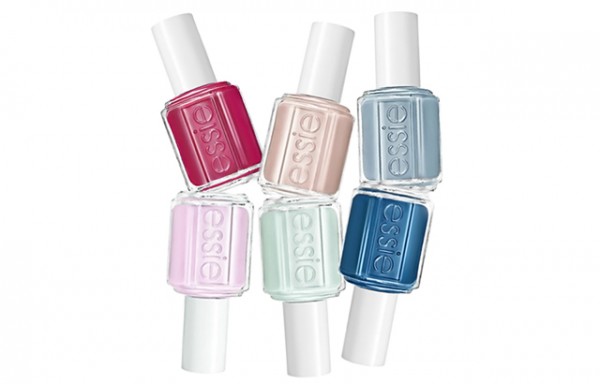 The colours (in the order above from left to right) are Style Hunter, Spin the Bottle, Truth or Flare, Romper Room, Fashion Playground, and Hide and Go Chic.
Romper Room and Spin the Bottle are must-haves.  Spin the Bottle is a pale nude, while Romper Room is a pale pastel pink.  Both go on without streaks and offer creamy opaque finishes with just two coats.  Unlike some other pale polishes we've tried this spring, none of the colours look flat on the nail and are perfectly chic for the season.
At $11.99 a bottle, you can afford to grab both colours and even the mint green Fashion Playground or Blue Jay Egg Blue Truth or Flare while you're at it.