I can't believe I'm reviewing 2015 collections – is it me or did the year 2014 go by way too quickly?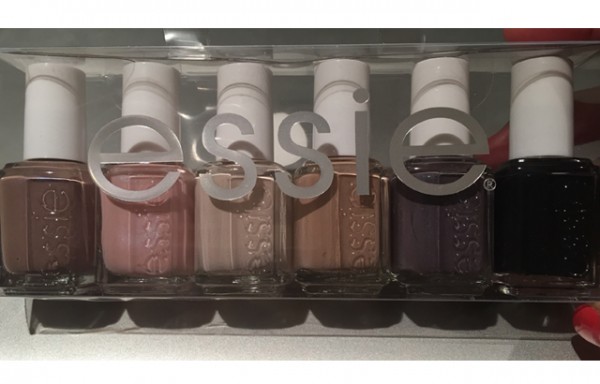 In any case, it's time for something completely new, and so I present to you all Essie's Spring 2015 collection called Cashmere Matte.  Yes, you read right, every single colour in this collection is a matte one, and Essie calls it a satin matte but… as far as mattes go, it's difficult to tell the difference between a regular matte or a satin matte.  They also say that this has a cashmere-type feel… but ok people, this is just a matte-finish polish.
All that said, it's a very nice matte finish polish and as far as mattes go, the collection is so pretty.
Y'all know that I don't like matte polishes that much – I go for the super shiny, almost gel-like top coats, but when this came on my desk it couldn't have been a moment too soon.  I think we've all had enough of the cushiony gel-type shine that doesn't really deliver on staying power and at the end of the day, either you're getting shellac, or it seems like you're wearing a pretty regular polish.  Even Vinylux doesn't seem to be lasting on my nails although it does look super pretty, so I'm jumping on the matte bandwagon for now.
The shades are all on the wearable side which is nice after all the holiday glitter I've been wearing.  Every single shade has some micro-iridescence in it which means that there's a slight shimmer.  So pretty.
Colours are:
Comfy in Cashmere, Just Stitched, Wrap Me Up, All Eyes on Nude, Coat Couture, and Spun in Luxe.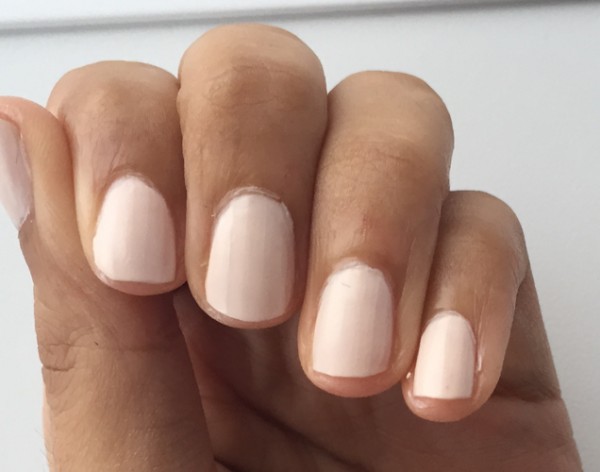 As a fan of all things white, or winter white, or creamy, I had to try Wrap me Up first.  It's a creamy white that's so pretty.  If you've stayed away from white polish because it looks too stark on the nails, then you have to try this because it's actually an off-white.  I had to apply three coats to get it to look decent, but since there's no base or top coat needed with this line, that wasn't a big deal.
Truth: I had two chips on my right hand after the first day.  🙁 Yup, sad face.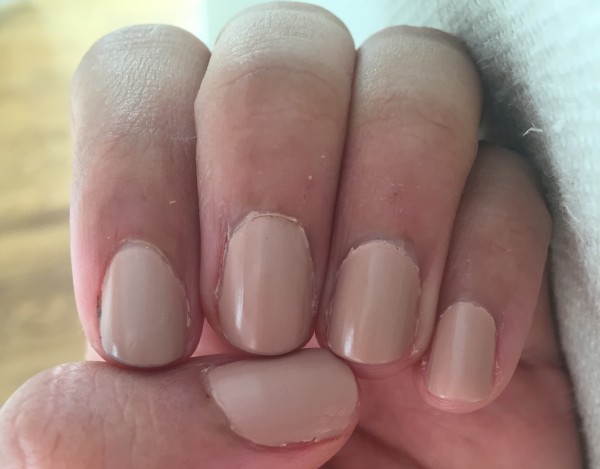 Above is All Eyes on Nude.  It goes on smooth, but like the one above, it chipped oh so easily even though I had used a base coat this time.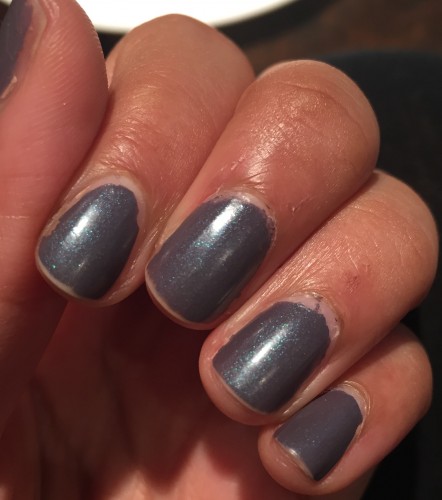 And then I used Coat Couture which is a dark grey with blue microshimmer in it.  So pretty, and I used two coats of base coat before applying this, but you can see major tip wear after the first day.  Without something sealing the colour in, there's just no way for the colour to last.
The rest of the collection is still super pretty and wearable for spring.  The dark colours transition from winter to warmer months, and the lightest colours are truly my favourites.
Pick them up at Walmart, Shoppers Drug Mart, and salons where Essie polishes are sold.