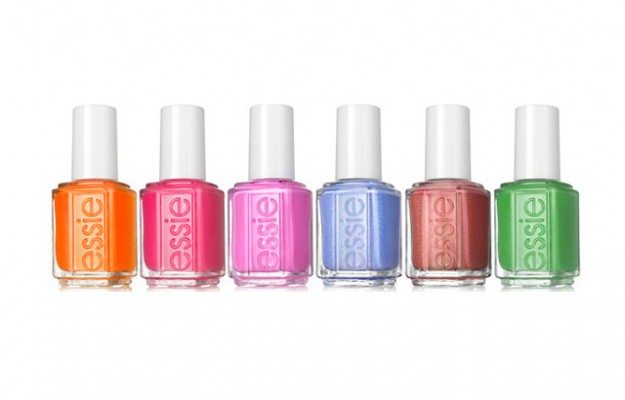 Clearly, I'm nail polish obsessed right now, hence all the fun tutorials and swatches. Essie's summer 2012 collection reignited all the love that Maybelline's collection quashed. The formula is just right – you can get near-opaque coverage in one coat, and two is just enough for an amazing look.  The entire collection has great vibrant colours that are right for just about any occasion.
Take a look at the colours below.
This is Bikini so Teeny, which is a pretty pastel cornflower blue.  Possibly my favourite colour of the bunch.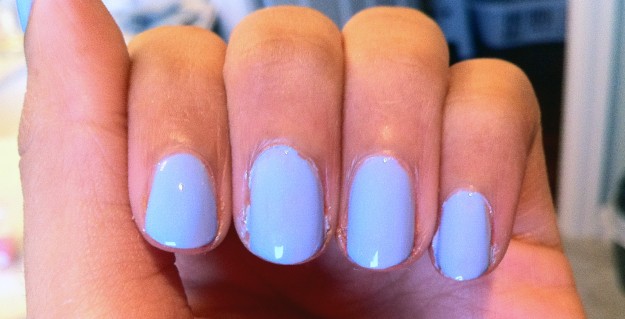 Then there's All Tied Up – my least favourite. The bottle has tons of shimmer but it just didn't translate on to my nails. It's described as a rustic bronze, but wears more like a golden rose. It's the only colour from the bunch with shimmer and feels more fall than summer.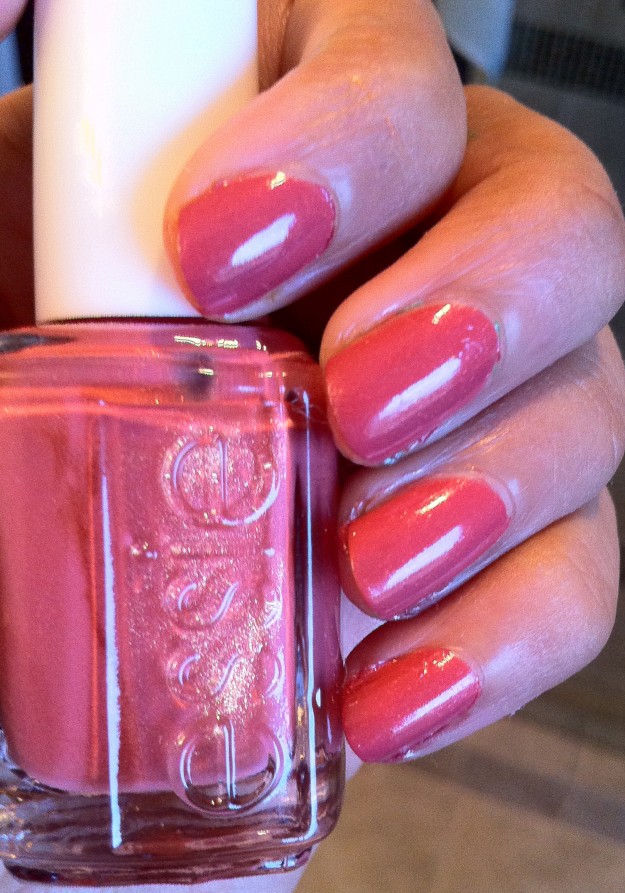 Fear or Desire is a bright orange. It reminds me of Orange Crush…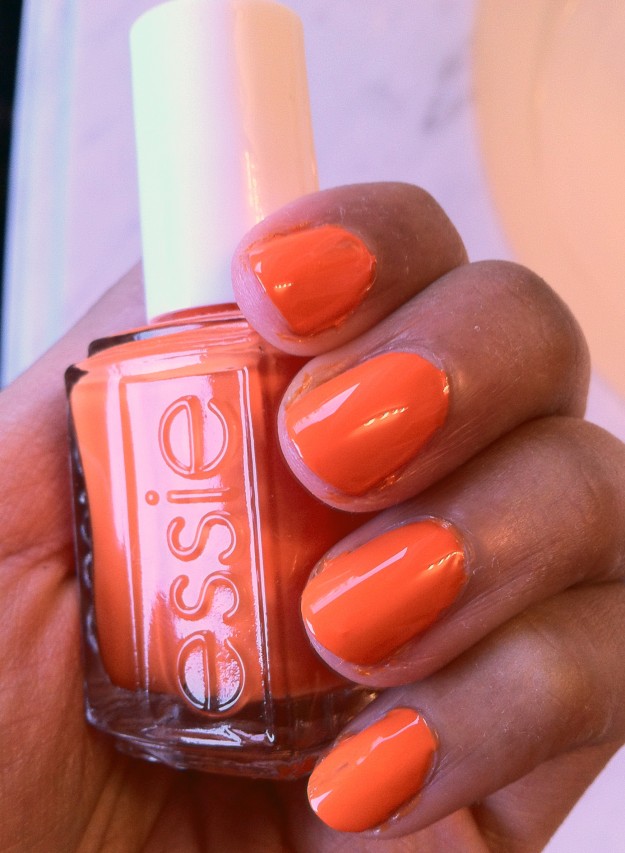 Mojito Madness is probably the "it" colour of the summer. It's a pretty pastel green that's just perfect.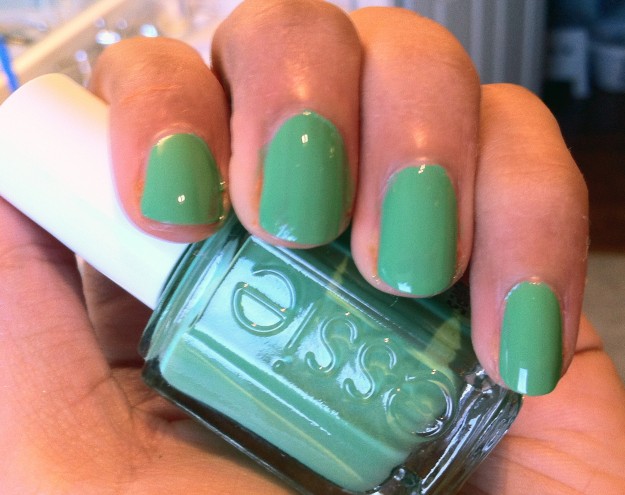 Off The Shoulder is a hot pink and I think it's the perfect pedicure colour.
Cascade Cool is a Pepto Bismal pink – that's the only way that I can describe it.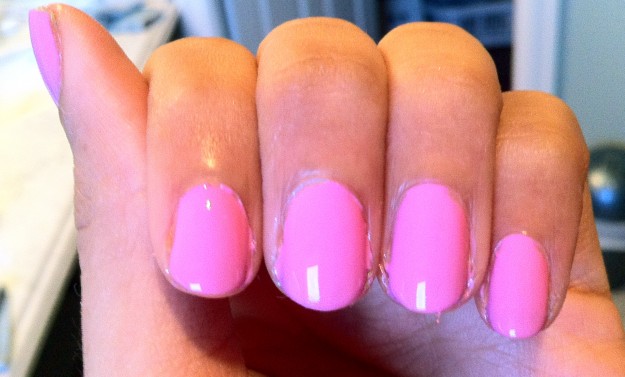 Which colour is your favourite? Let us know in the comments!