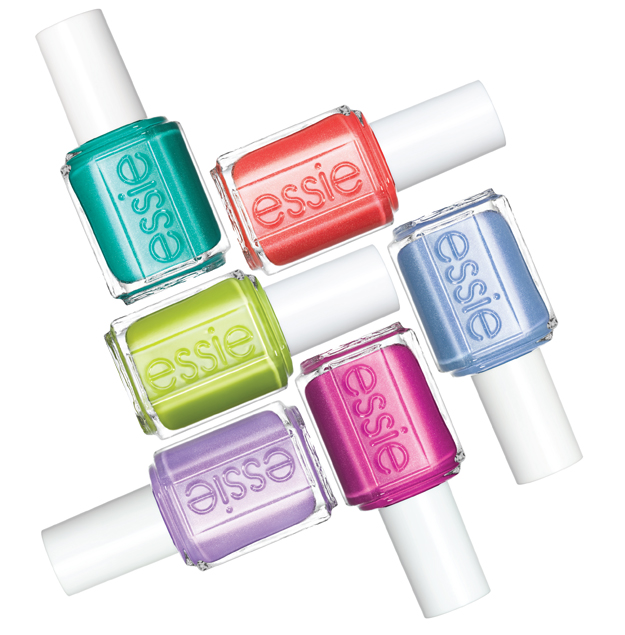 Essie's Summer 2013 collection is everything a summer collection should be – a selection of bright colours that are easy to wear. There's something trendy (Naughty Nautical, a turquoise), classic (The Girls Are Out, a magenta), coral (Sunday Funday), and some summery pastels (Rock the Boat, a blue, Full Steam Ahead, a lilac) and a super bright (The More the Merrier, lime green).
The only thing is that the colours are sheer, and you need at least 3 coats to get opaque coverage. Here's my swatch of Rock the Boat. I used just two coats and you can sometimes see my nail through the polish.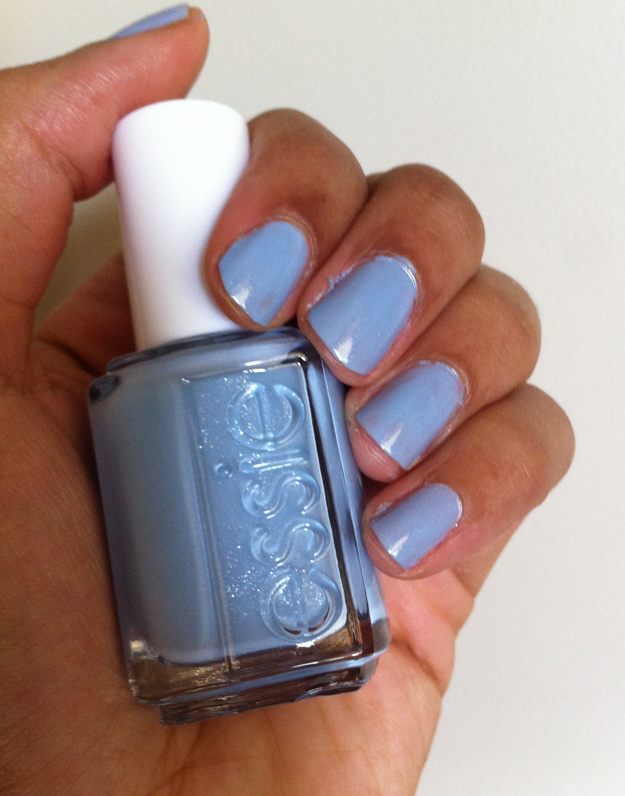 Rock the Boat has a touch of silver shimmer in it, but it wasn't that obvious once I applied the colour. In fact, all the colours had some shimmer to them, but I wouldn't really call them shimmery polishes, and they wear pretty much like creams.
Essie Sunday Funday is super bright. I used 3 coats here.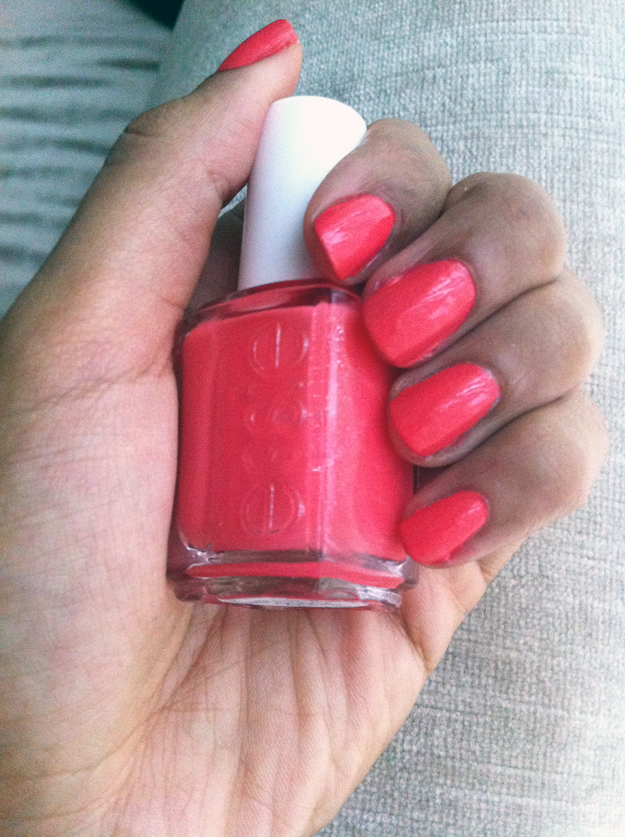 If you want better coverage, you could apply the polish on top of a white base coat, but I have to say that the sheerness of these polishes has grown on me – it almost makes them easier to wear which is nice.
Pick them up at drugstores everywhere.