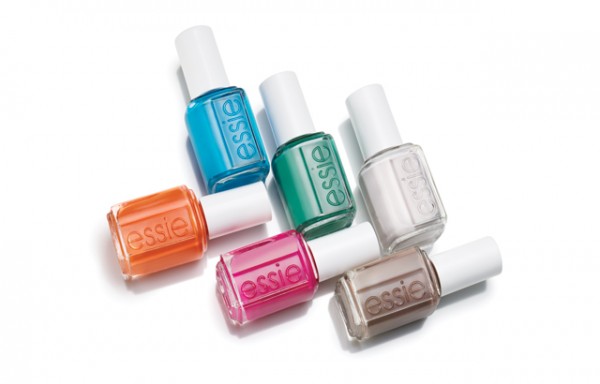 Fashion always works in extremes, and if you want to wear the hottest nail colours this season, either you go with white (no colour) or you go with bright blues, greens, and oranges.
Essie delivers on both fronts with their Summer 2014 collection.
I'll just get right to it and say that I'm all about the whites, and so I had to try Urban Jungle which is a pinkish off white. I have to say that on the first coat, I thought ugh… I don't know about this, but thankfully, the second coat delivered full coverage and looked completely streak-free.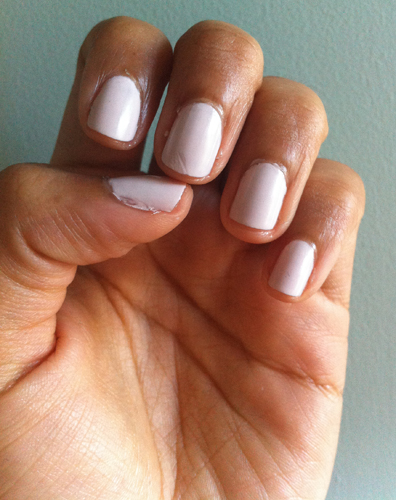 I love the colour. White often looks too stark and bright, especially with a tan, but Urban Jungle has just enough of a tint in it to look pretty. It's well-formulated and completely wearable. I do wish that there was just a little more pigment but as I said, the two coats look great.
All the colours in this collection are
Haute in the Heat: Hot guava
Roarrrrange: Bold orange
Strut Your Stuff: Cobalt aqua
Ruffles & Feathers: Peacock teal
Fierce, No Fear: Cocoa mahogany
Urban Jungle: Alabaster orchid
$10 each.