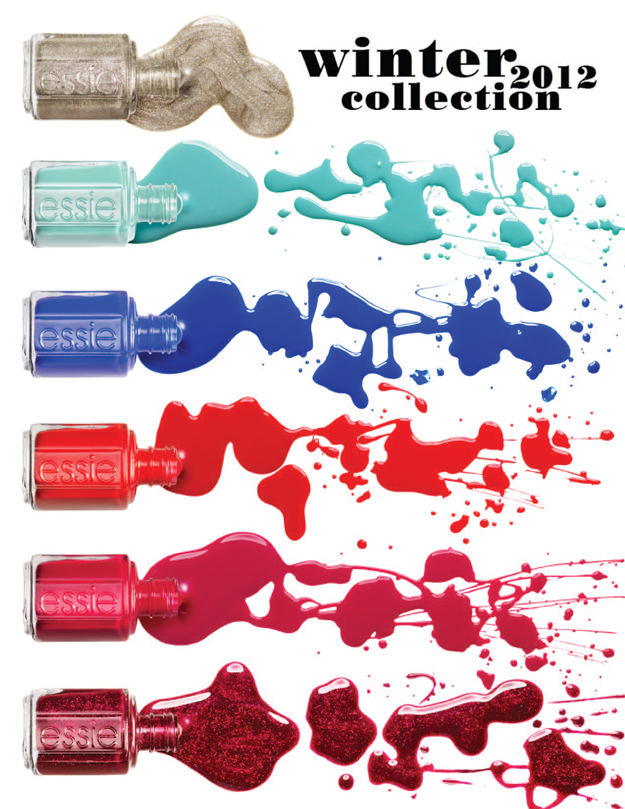 Talk about a collection totally out of left field.  I did not see this coming.  Fall and the Holidays are usually about deep and dark colours, and I thought that Essie would give us more of the same for the holidays, but not this year.  Instead we have some surprises and lots of fun options for holiday dress up time.
Winter 2012 from Essie has lots of bright shades and interesting additions to your polish collection.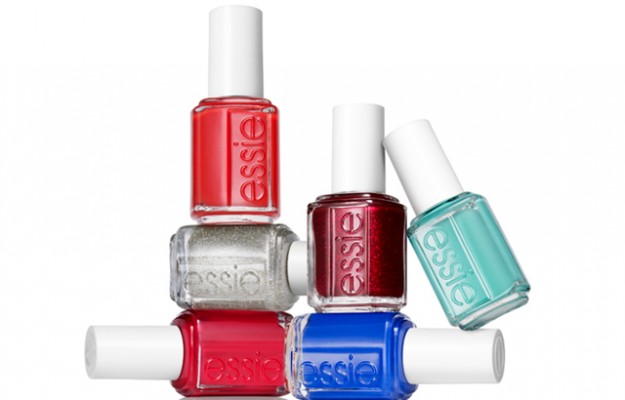 Okay, there are a couple of safe colours – 2 reds and a glitzy silver shimmer.
But there's also Snap Happy which is a pretty orange/red.  Butler Please is a cobalt blue very much like one that YSL came out with this spring, and Where's My Chauffeur is a turquoise that feels more summer than winter.
The red is She's Pampered, and Leading Lady which is more of a jelly red with red sparkles.  Beyond Cozy is the silver sparkle and probably my favourite colour.
Here's my mani of She's Pampered with Leading Lady on top of the ring fingernail.  This is only one coat of She's Pampered because I found that I was getting near-opacity with just one coat.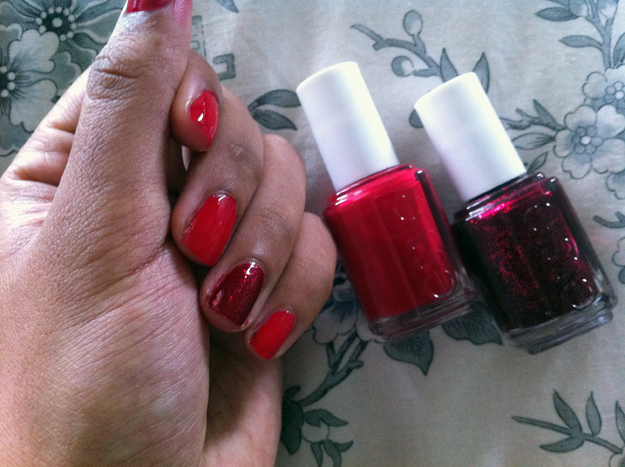 I kind of love that the sparkle in Leading Lady colour is subtle because it means that you'd be able to wear it to work and not just to holiday parties.  Red is the hottest colour nail polish this season, and this is the perfect take on it.
And another mani featuring Where's My Chauffeur with a bit of Beyond Cozy peeking out.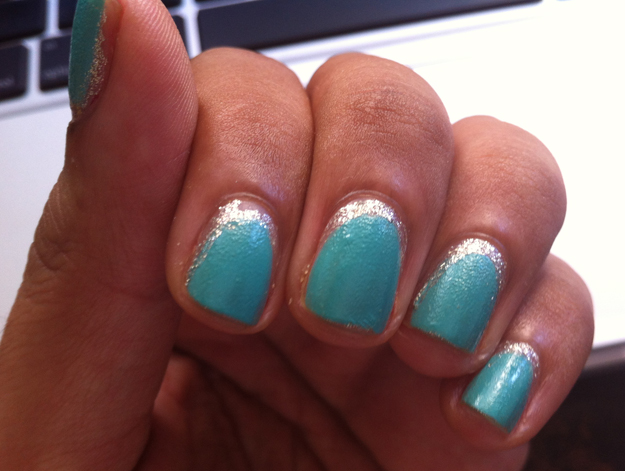 Essie is available at salons and Shoppers Drug Mart locations.  See a colour you're going to pick up?