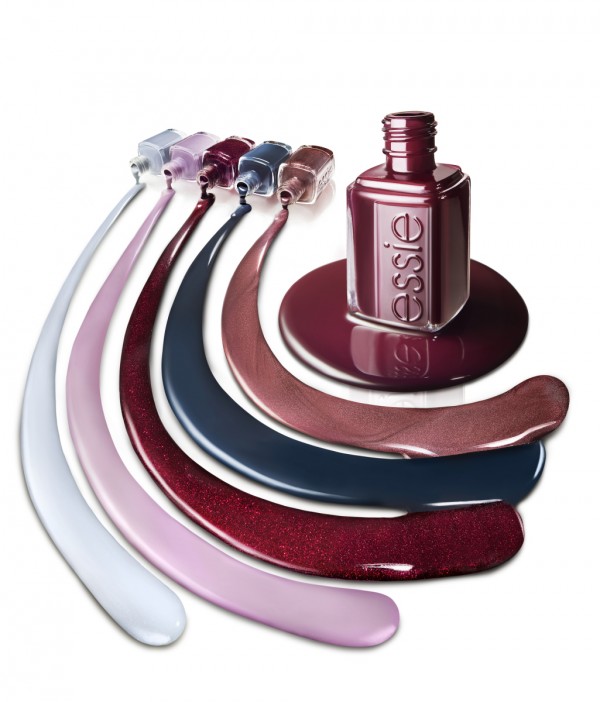 This year, you can forget about wearing those blacks, deep purples, and deep blues. The winter collections do have strong colours, but they're a step away from the deep dark shades that we've seen so much of in previous years. Essie's Winter 2013 collection is a mix of classic bordeaux shades, blues, and purples.
The colours are:
shearling darling—plush ebony red
parka perfect—serenely shimmering cashmere gray
mind your mittens——double diamond black teal
sable collar—lavish pearlescent cocoa plum
warm & toasty turtleneck—wisteria pink angora
toggle to the top—sparkling crushed garnet red
Shearling Darling is a dark vampy red.
Parka perfect is a dark teal grey colour.  It's super pretty especially if you prefer dark shades for fall.
Here is Sable Collar.  It really is a cocoa plum colour – think of it as the colour of shimmering hot chocolate.  So pretty and versatile, much nicer than a typical brown colour.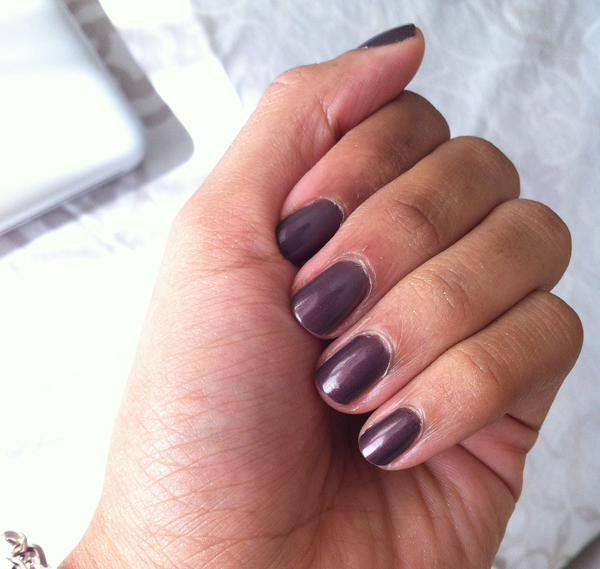 Check out my swatch of Mind Your Mittens. Essie's description of it being a double diamond black teal doesn't really make sense to me. As you can see, this is more of a faded teal. It has a hint of shimmer but really looks like a cream.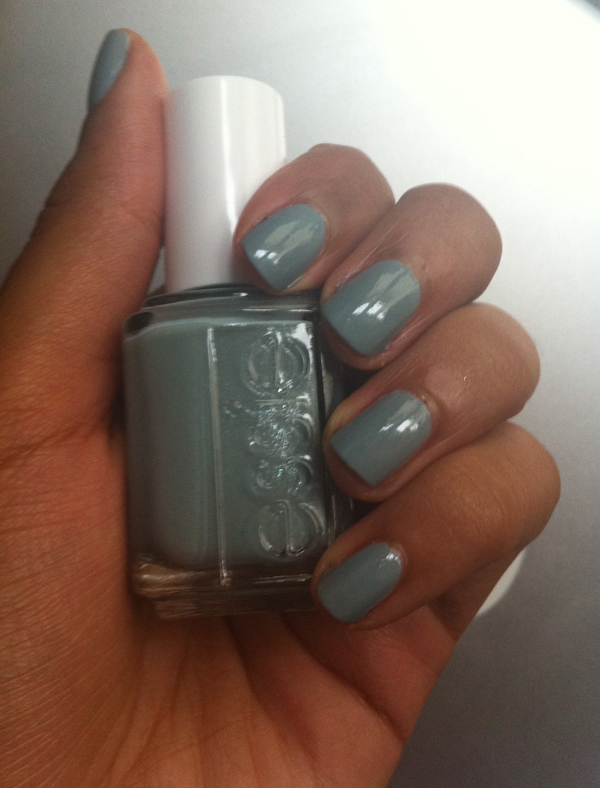 Warm & Toasty Turtleneck is a nice mauve pink.  It's unexpected for winter but it kind of works.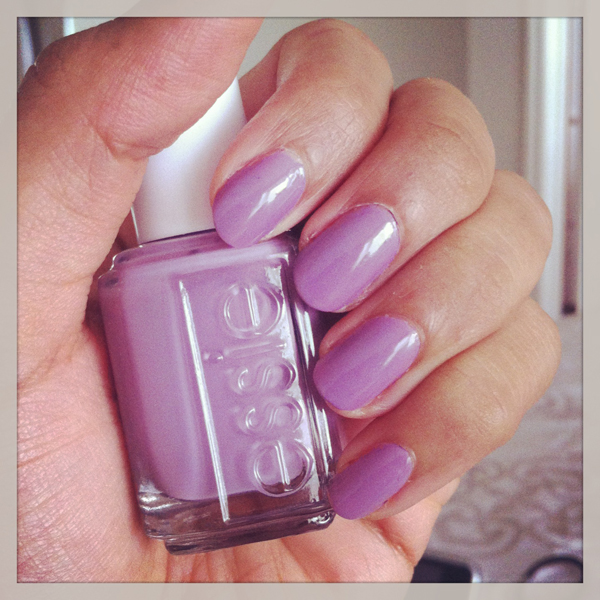 Toggle To the Top looks like a pair of jelly ruby red slippers. It's a dark red in a jelly finish with red glitter in it.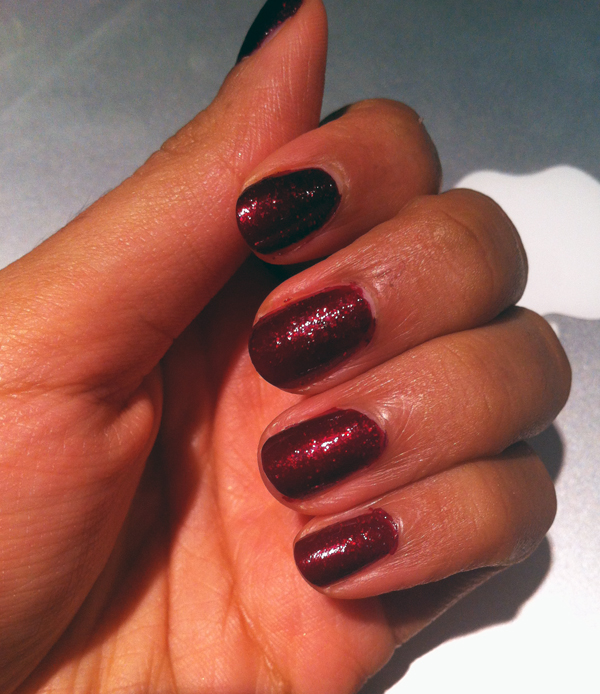 Overall, this Winter collection has everything you need for your winter polish wardrobe.  There are dark colours, some sparkle, and even a touch of unexpectedness.
Pick it up now.