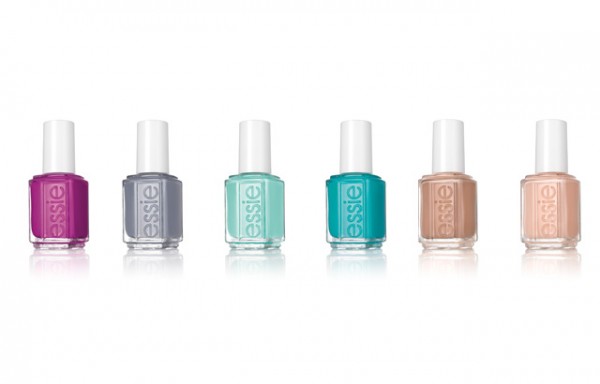 These shades are just what you need to revamp your nail polish wardrobe this spring.
Essie's Spring 2015 collection offers a nice range of fun brights that are totally wearable.
Colours are:
Flowerista – fuschia plum purple
Petal Pushers – stone grey
Garden Variety – teal blue
Blossom Dandy – mint creme
Picked Perfect – Almond
Perennial Chic – tawny
Here's a picture of me wearing Petal Pushers.  It was my favourite shade of the lot.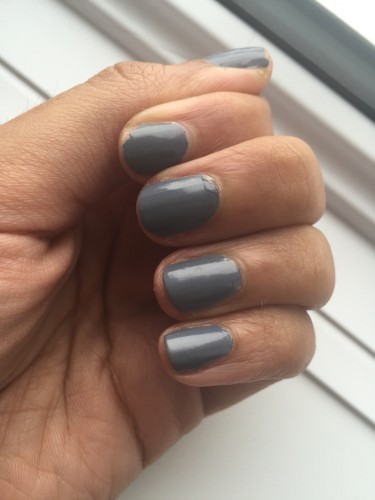 Perennial Chic is below: it's a pretty peach.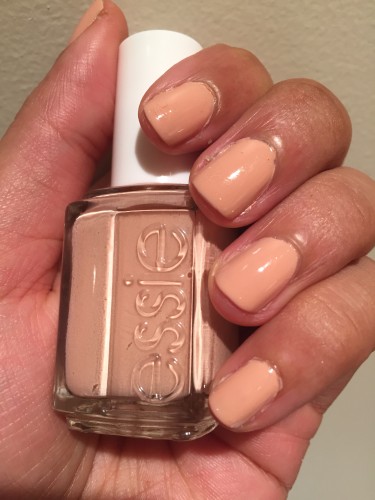 I also loved Blossom Dandy but it got majorly chipped before I even got a chance to take a picture.
The collection comes out this March.