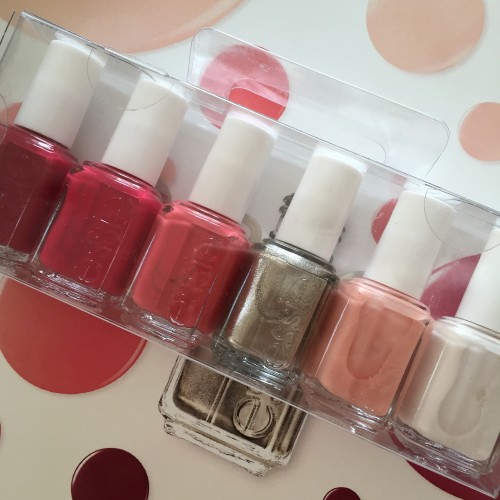 If you follow me on Instagram, you know that I love me some Essie nail polish.
The winter collection this year is extra special because it doesn't have any of those run of the mill dark shades – even I can say that I've had enough of those and I was stoked to try this year's collection.
The colours from left to right are:
Jump in my Jumpsuit
Double Breasted Jacket
Bump up the Pumps
Back in the Limo
Jiggle hi, Jiggle lo
Tuck it in my Tux
I'll start with Tuck in my Tux because I love pale nudes.  This was not my thing.  It went on streaky and even after three coats, it just didn't look great.  It's not an opaque shade either, and it doesn't look good sheer.  I had to cover it with glitter.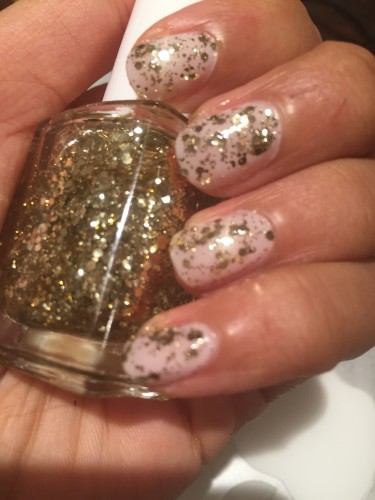 The glitter looks spectacular.  It's Essie Lux Effects in Rock at the Top.
Here's a picture of it by itself alongside Summit of Style.  These are totally worth investing in.  They last a long time and look amazing.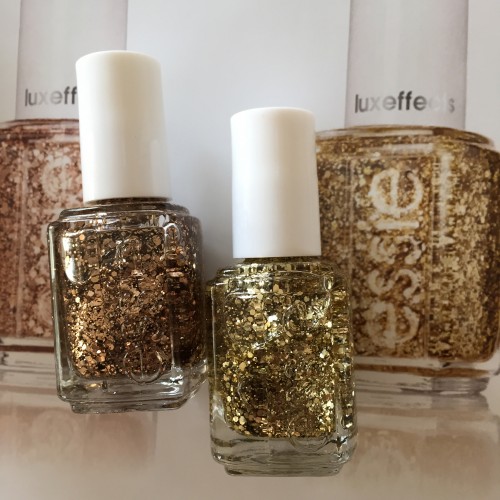 Moving on: Jiggle hi and Jiggle lo.  It's not usually my thing but this one was a winner.  It looks amazing. Lasts forever.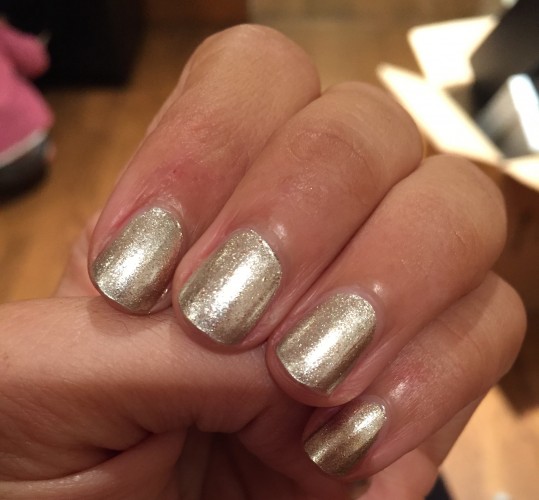 Finally, Bump up the Pumps which is a gorgeous shiny pigmented coral.  I got tons of compliments on this one.  And I put it on top of Back in the Limo which, again, was sheer and streaky.  That one wasn't a winner.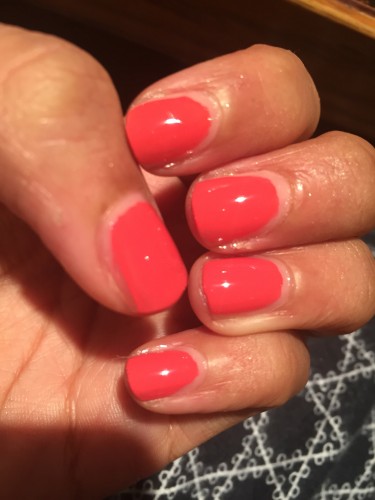 Overall, the more colourful the polishes, they better they are in this collection so check them out.  Bump up the Pumps is my favourite and it will work in any weather and season.
In drugstores and salons now.