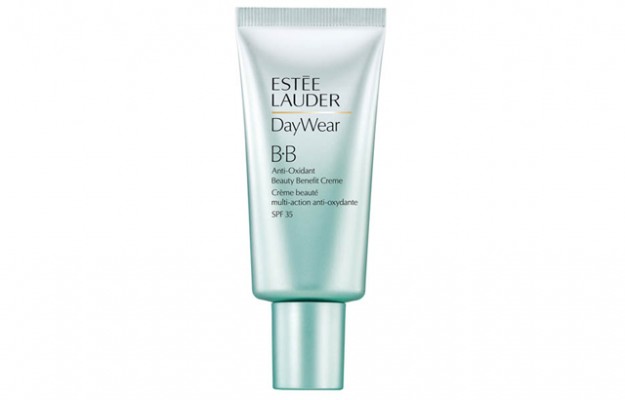 Estee Lauder's BB cream is the most pigmented BB cream that I have tried. The cream has medium coverage as opposed to the light coverage that most BB creams have. The cream definitely wears more like a foundation than a tinted moisturizer.
Because it's part of the Daywear range, it has SPF 35 and is meant to replace your regular sunscreen, moisturizer, and foundation, and actually does a great job replacing all three.
Despite the pigmentation, this has a light feel and blends easily into the skin. I preferred to apply it with my fingers and it applied easily. The finish is a matte that becomes dewy later in the day. I did find that I needed to powder my face by lunchtime, but the foundation was still on my skin and I was happy with that.
The Daywear BB Cream comes in 2 different shades, and both are slightly yellow-toned so they look natural on all skin tones. Despite the SPF 35, there's no greyish tones or whitish cast to the BB Cream. The lighter was too light for me, and the darker slightly too dark. If you're lucky, you'll find a match for your skin, but very light and very dark skin tones will be out of luck. Still, if you have normal-dry skin and can find a match, this might be the BB Cream for you because the texture and finish make it a winner.
Estee Lauder's Daywear BB Cream is $45 at Estee Lauder counters.