One of the most common questions that I get is how to get rid of dark circles, or how to cover them up.  Some of the time, there's no much you can do. Dark circles are inevitable if you're not getting enough sleep, if you don't drink enough water, or if you're just genetically prone to getting them.  The best thing you can do is take care of your skin and body overall, and everything else will follow. Most of the time. I mean, one can hope.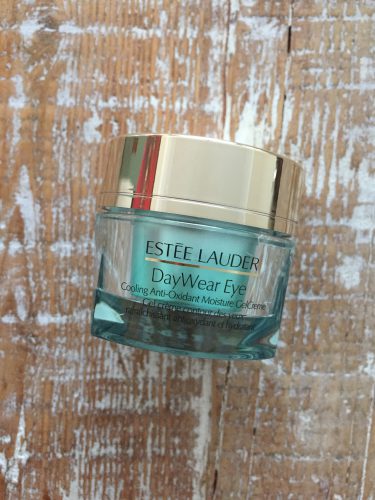 But that being said, one of the best eye creams that I've tried recently is this Estee Lauder DayWear Eye Cooling Anti-Oxidant Moisture GelCreme  which is at once light and fresh. Because I'm just using this under the eye, a little bit goes a long way and it instantly refreshes that dry and tired skin.  It's great for depuffing and revitalizing, and for putting moisture back into your skin and keeping it there. The best part is that it doesn't gunk up or peel if you add more product on top, which means that I'm more prone to use it daily so that I actually see the benefits.
If you're looking for an eye cream that actually works, this is it.  I don't have very dark circles so I don't know if it's really going to work for those, but it's definitely going to be the right thing for dry delicate skin under the eye.
$52 at the Estee Lauder Counter.