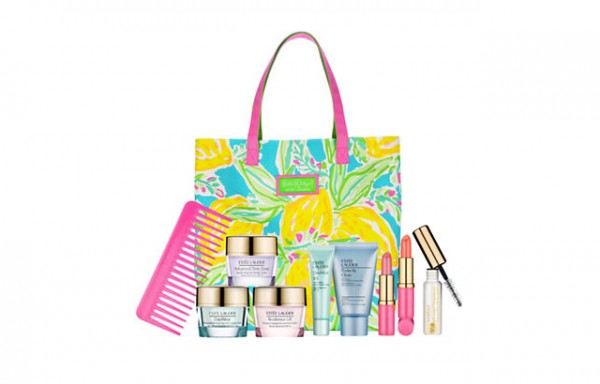 This is a Choose Your Gift happening until June 5, 2014.
With any skincare or foundation purchase of $42.50 or more, you get:
– a hair comb
– a perfectly clean cleanser
– Pure Color Lipstick in Melon
– Pure Color Lipstick in Candy
– a Lily Pulitzer Tote Bag
– Choose one of three moisturizers or one BB Cream
– Sumptuous Bold Volume Lifting Mascara in Black
Here are the creams you have to choose from:
-Resilience Lift Firming/Sculpting Face and Neck Creme SPF 15.
-DayWear Advanced Multi-Protection Anti-Oxidant Creme SPF 15.
-Advanced Time Zone Age Reversing Line/Wrinkle Creme SPF 15.
-DayWear Anti-Oxidant Beauty Benefit BB Creme SPF 35.
I use the BB cream currently and love it, so if you haven't tried it, it's a good way to check it out.
Enjoy!