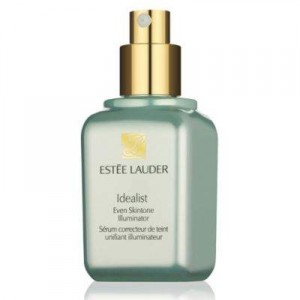 Four years ago, Estee Lauder launched Idealist which is their serum for those that are younger and need little help to make their skin look flawless.
Now, the company has come out with the same serum with a touch of shimmer added to it. The shimmer is a light gold tone that will look good on everyone, and it's subtle so that you only see it where the light hits your face.
Idealist Even Skintone Illuminator has the same quick absorbing nature and the light powdery finish that we've come to love.
I like using it as a primer because it's lighter than most serums but works just as well.