When it comes to anti-aging serums, Estee Lauder is well-known for making formulas that actually work and feel so good on the skin that you want to keep using them and they do their job.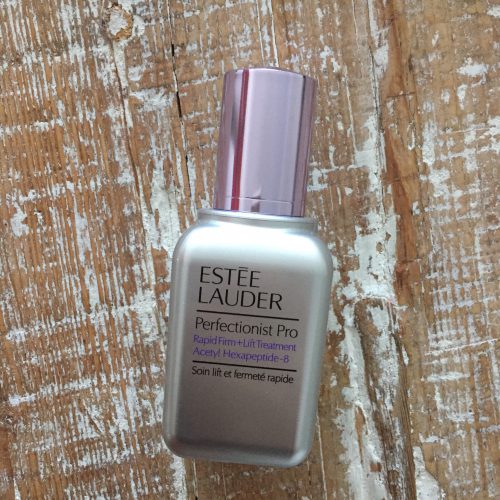 Estee Lauder's Perfectionist Pro is an antioxidant-containing serum that also has a ton of dimethicone in it so it goes on silky smooth and leaves a powdery finish on the skin.  It's thick and slightly hydrating but because it's powdery it feels nice on oily skin. All that makes this a great base for foundation or any other coverage products because they glide on easily, and the silicone absorbs oil throughout the day and makes your skin look less shiny.
Estee Lauder says that this is going to give your skin a more lifted and defined look, but you're going to have to go to the dermatologist for that, so it's not going to happen with just the serum.  Instead, this will help ward of environmental damage to the skin, is best used with sun protection, and perfect under makeup.
$145.