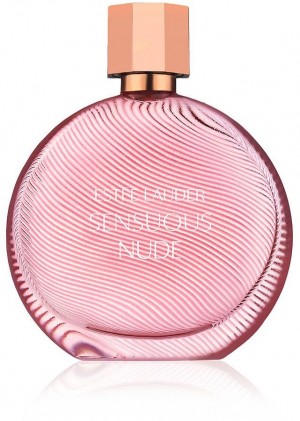 The trend this fall is fragrances that remind  you of the smell of freshly showered skin.  Something about this season is all about wanting a sense of warmth in fragrance.
The fragrance that has captured this perfectly this season is Sensuous Nude by Estee Lauder.  This is the new flanker to Sensuous and hits on all the good notes for a fragrance.  It is long-lasting, has great sillage, but isn't overpowering, overbearing, or cloying.  It's like someone who has lots of personality but only speaks when there's something important to say.
This scent is a good flanker, because it reminds you of Sensuous without being the same.  It's quieter, and different, but still has the same notes of woods and caramel.
However, while the sweet note was a lot more present in Sensuous, it's not as prevalent in Sensuous Nude.  Sensuous Nude is mostly powdery, slightly salty, with hints of jasmine in the top notes and the salt and musk in the dry down.  As you might guess, because it's so quiet, it is highly wearable but gives satisfaction to the wearer, because I swear, I can smell this all day when I wear it on my arm and I love that.  If you want a laid back and wearable scent this fall and winter, pick this up.
Pick it up at your local Estee Lauder counter.