It's warmer here in Calgary, but I guess companies want us to get into the summery mood because summer collections are already starting to make appearances at counters.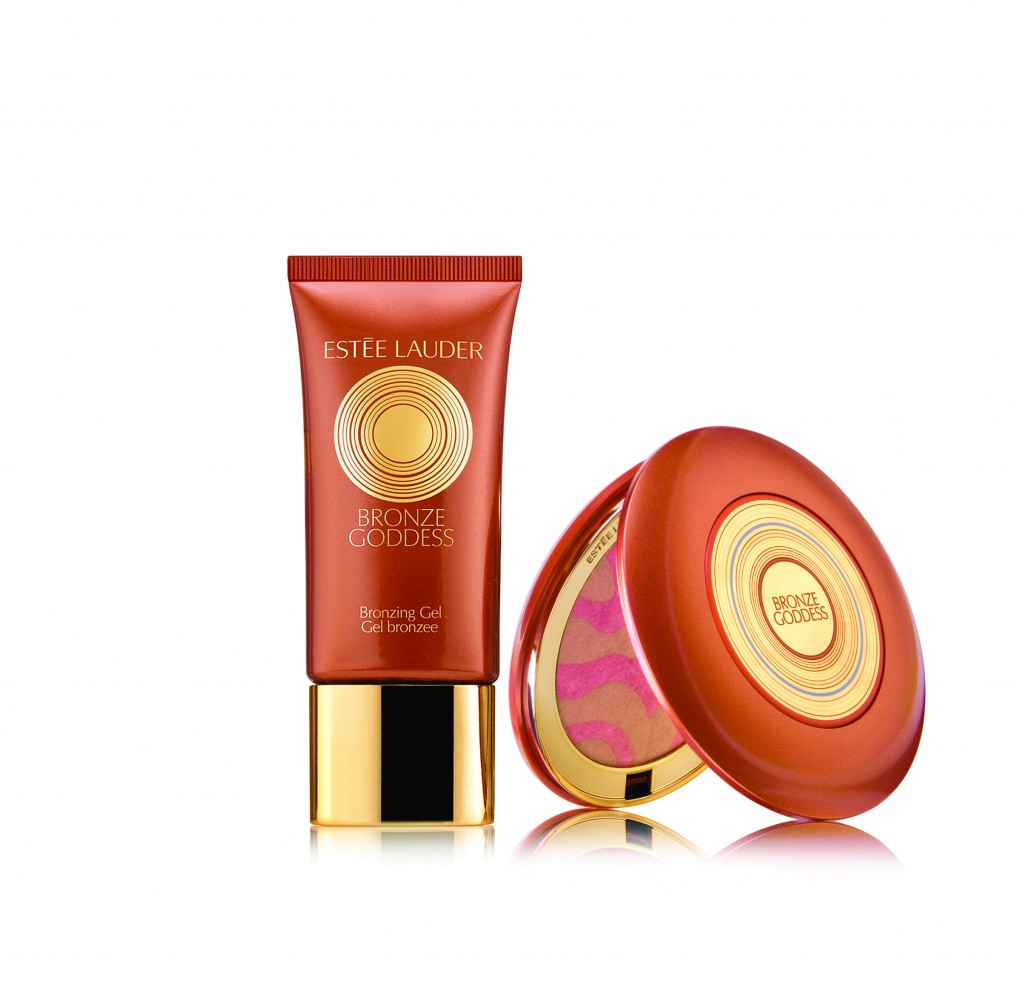 Estee Lauder's Summer collection is Bronze Goddess and it features bright pinks and aquas to go with perfectly bronzed skin.
My favourite product is the Bronze Goddess compact.  It's a perfect mix of pink and bronze pigments that shimmer ever so slightly.  You can layer this on for more colour or wear it all over your face to get a nice glow.  I prefer the first option, and have been wearing this as a blush – cannot get enough of it!  This compact retails for $45 and it's quite big – larger than the regular Estee Lauder compacts, and It will last a long time.