Sensuous Noir was released by Estee Lauder this fall as a new version of their perfume Sensuous, which was launched in 2008.  Although Sensuous was loved by most, it didn't suit me because it was a little too sweet.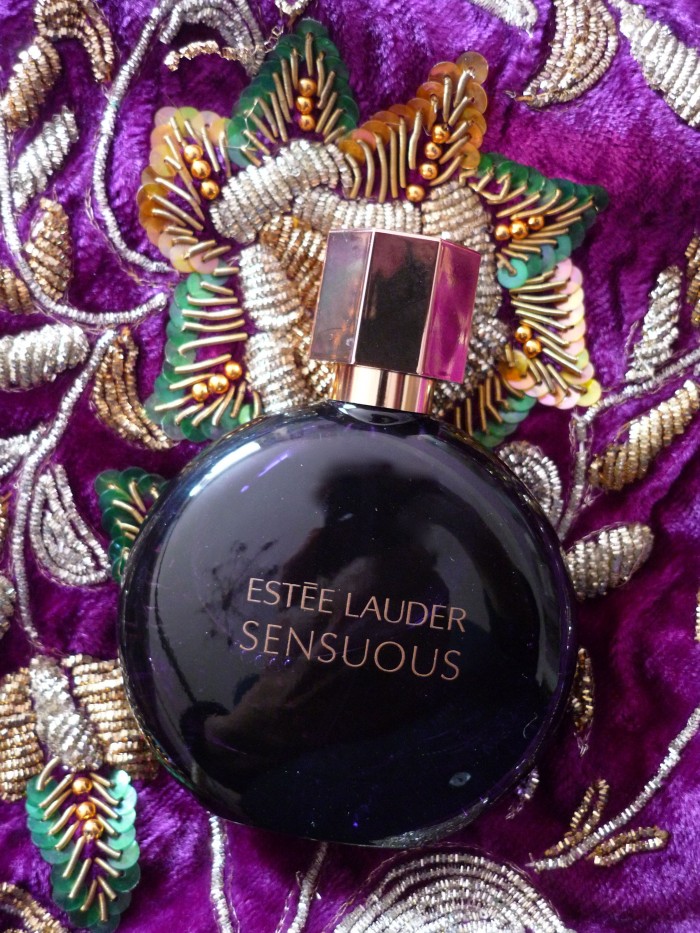 Sensuous Noir is a little cleaner, woodier, and spicier than the original scent and isn't as sweet.  The amber note is a little less prominent, and I could smell it strongly at first, but this scent dried down with only a hint of it which I rather like.  I smell more black pepper and patchouli than I did in the original and I do like that for fall.
Sensuous Noir is not an entirely original scent, with all the other woody scents on the market,  but I really like it.  I feel like it can compete with some of the woody niche fragrances out there, and is more dramatic than most of the other Estee Lauder scents.  It takes Sensuous to the next level and the brand as a whole to the next level.  I know that the regular Estee Lauder customer will like this and buy it – but some new customers will get it too because it's unlike anything else on the EL counter.
It has fantastic lasting power and doesn't turn syrupy sweet on my skin like Sensuous did.  If, like me, you didn't like Sensuous because of the amber, definitely try the Noir version.  You may like it better than the original!