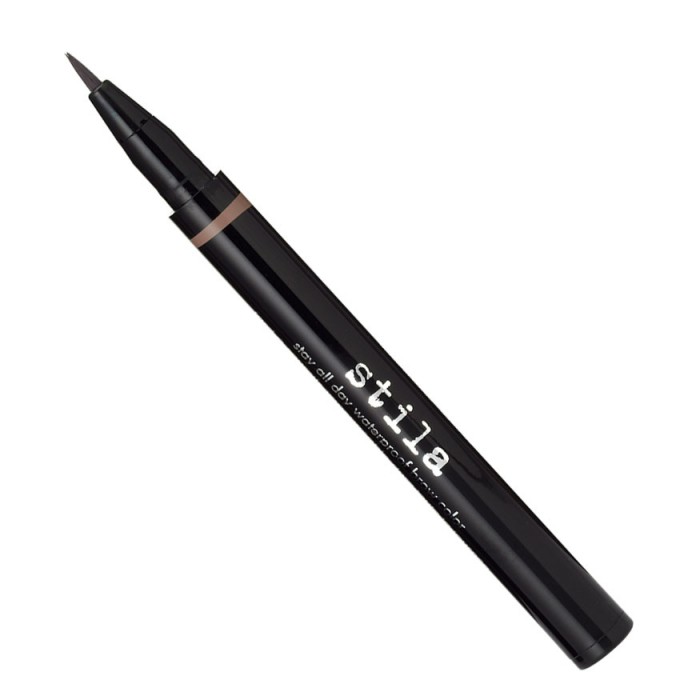 Brows are making a comeback, and though I would love to grow my brows nice and thick, the fact of the matter is that my brow shapes is perfectly fine where it is.  What helps, though, is a brow filler.  Something that makes them look more… defined.
I've been using a few powders and waxes, but right now, my quick go-to product is Stila's Stay All Day Waterproof Brow Colour.  This is the perfect product for someone who doesn't need a wax and just wants to fill in some bare spots.  The dark taupe colour will work well for blondes and even me, although my hair is almost black.
Pick it up for $27 at Murale, Sephora and Shoppers Drug Mart Beauty Boutiques.